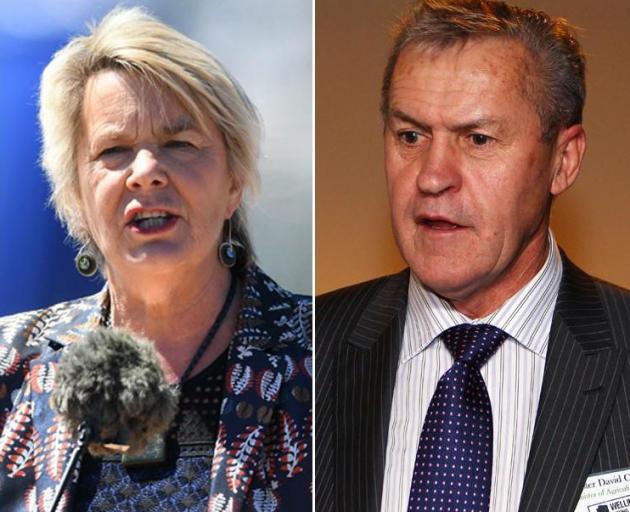 Veteran Christchurch MPs Nicky Wagner and David Carter will retire after this year's general election.
The two National list members have a combined 41 years of political experience. Wagner, who has been in Parliament for 15 years, lost the Christchurch Central electorate by 2265 votes to Labour's Duncan Webb in the September 2017 election. She had held it since 2011.
Carter has been an MP for 26 years, with stints as Minister for Agriculture, Primary Industries and Speaker of the House. Wagner was formerly Minister of Greater Christchurch Regeneration, Statistics, Disability Issues, and Customs.
Wagner said her decision not to stand was announced on Tuesday morning.
Carter has been a National MP for 26 years. He said his mind had been made up for a while.
"I told both Bill English and Simon Bridges immediately after the last election that this would be my last term."
He also took a dig at NZ First Leader Winston Peters.
"Having endured three robust court battles with Winston Peters, and winning each time, I know well how untrustworthy and difficult he is to work with."
Invercargill MP Sarah Dowie also announced she will not be seeking re-election after a term plagued by a scandal over a text and an affair with former National MP Jami-Lee Ross.
The announcement, in which Dowie cites a desire to spend more time with family, comes after she was confirmed as Invercargill candidate for National last year and means a new selection process will be needed.
Ms Dowie, who was first elected to Parliament in 2014, took a hit when it was revealed police were investigating a text message, allegedly sent from her phone to Mr Ross.
Mr Bridges this morning paid tribute to the outgoing MPs.
"David Carter, Nicky Wagner and Sarah Dowie have all been fantastic members of our caucus. 
"David was one of the most competent and fair Speaker's we've had at Parliament. Nicky was a hardworking Minister who fought for our most vulnerable and Sarah has been a valuable and passionate advocate for conservation in Government and Opposition."
Mr Bridges announced a reshuffle of the roles held by the outgoing MPs, with Jacqui Dean taking on conservation, which was previously held by Ms Dowie.
The National Party Board also decided that Paulo Garcia, who previously ran in New Lynn, would become a list only candidate.