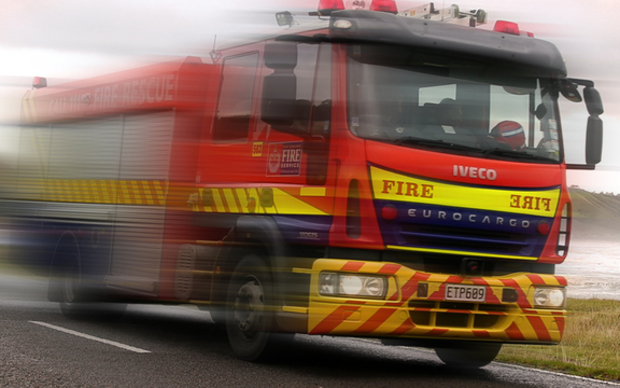 Two inner-city Wellington houses were damaged in a fire police are treating as suspicious, just days after houses in another suburb were destroyed in a blaze.
The fire broke out in a house in Austin St, in the inner suburb of Mount Victoria, on Wednesday night and also damaged a neighbouring home.
Fire and Emergency said both houses were inhabited, and all occupants were safely evacuated to stay with friends or family.
Police are treating the fire as suspicious and investigators will be looking into the cause.
A suspicious fire in nearby suburb Newtown on Sunday night destroyed two houses and damaged two neighbouring ones.