The owner of a house where traces of methamphetamine were found says she's devastated to learn she didn't need to go through the stress and expense of getting it decontaminated.
The Government's chief science advisor Sir Peter Gluckman said yesterday there had never been evidence of illness from third-hand exposure to methamphetamine anywhere in the world.
The official verdict that traces of meth pose no danger comes too late for the hundreds of people evicted from supposedly contaminated homes or forced to pay enormous clean-up bills.
Rebecca Radford rented out her Hamilton home while she was overseas and returned to a positive test for methamphetamine contamination.
She was told meth was detected at 6 micrograms per 100cm² - four times the supposed safe level of 1.5 micrograms.
"We were told we could not ask another tenant to live in it above 1.5. We were told that was law and that was how it is and if we were in the property we would become severely ill."
She said initially testers Meth Solutions gave her a wildly inaccurate contamination reading of 35 micrograms, a level so high they were warned to get out the house immediately.
"We got further testing done by Meth Solutions and discovered the lowest reading was actually 6 and that their initial reading was a composite of all of the readings together."
That was the start of a $37,000 nightmare with those decontaminating her home putting too much liquid on the walls, ceilings and floors, requiring significant repairs.
"We had to remove the heatpump, remove the extractor fan, remove all the curtains, remove all the carpet, gut the place really. All the electrical sockets had to be replaced, everything."
She said she felt "gutted" by the news that her contamination was no longer considered harmful.
"We went through a lot of stress and a lot of tears, a lot of money.
"It was our home and it was made dirty and we were made to feel dirty. The way people deal with you when you have a meth contaminated property makes you feel like it was your fault, that you maybe didn't check the tenants correctly...
"To hear that actually, yes methamphetamine is awful however at that level it would have actually been ok is devastating after all we've been through."
Mrs Radford and a friend had started a Facebook support group for those with contaminated houses after failing to find answers during her experience.
"It's going to take time for people to not be so afraid."
Sir Peter Gluckman found no evidence of health risks as a result of living in a home where people have smoked meth.
He said testing should only be needed when it's suspected homes have been used for making meth and the contamination standard should be moved from 1.5 micrograms to 15.
Sir Peter said the fear of meth contamination led to hysteria.
Home Owners and Buyers Association president John Gray said he was "shocked" by the report, with the contamination standards set just last year.
"It was done by a representative from the Ministry of Health, Insurance Council, Local Government New Zealand, Housing New Zealand, Environmental Science New Zealand and many others. So we had faith they had come up with an appropriate standard based on the research available.
"It appears some of the same research was actually reviewed by Sir Peter and his team yet we've come up with a totally different stand. So rather than clear the air we've actually now been left with greater uncertainty."
He said it was important people were still cautious.
"We have a real problem in determining whether or not a house has been used to produce methamphetamine or that it's just been smoked in.
"The concept of just not bothering to test at all is a little bit of a dereliction of duty on the part of the minister as far as we're concerned because people need to be aware."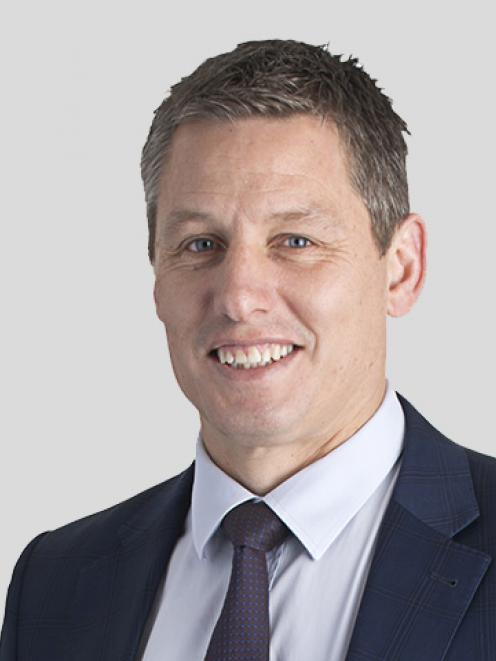 He said the Home Owners and Buyers Association had had a number of members coming to them with problems with meth houses, including suffering health affects from P lab homes tested below the proposed safe 15 microgram level.
"We had one lady who suffered quite severely from her exposure where she had to get a piece of her tongue cut out, she has impaired eyesight which purportedly is as a result of her exposure to the methamphetamine contamination. Others have suffered skin rashes and all sorts of skin and eye irritations."
Housing New Zealand has taken a hard line on tenants when traces of meth have been found in its homes.
Housing Minister Phil Twyford said the agency had spent $100 million over three years on testing and cleaning up houses thought to be contaminated.
Housing New Zealand said 240 state houses it had classified as contaminated would be made available almost immediately to new tenants.
In a statement, chief executive Andrew McKenzie said Housing NZ was immediately applying a new level for the testing and decontaminating of our properties where there had been very heavy methamphetamine use or meth lab activity.
He said Housing New Zealand will continue to refer all suspected meth lab activity to the police.
"Our position on meth testing and decontamination is we work to the guidelines set by experts in this field and we work to that advice."
Christchurch City Council is also reviewing the report and considering re-opening 20 houses it has taken off the market.