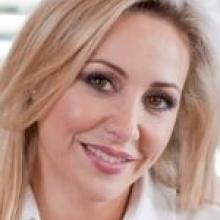 Nearly $10 million of New Zealand taxpayer money has been spent hosting foreign media in the past five years. Figures released to the
Otago Daily Times
under the Official Information Act show Tourism New Zealand has budgeted $1.67 million to host about 400 media this year, at an average of more than $4100 a person.
The media budget was mostly for travel in New Zealand, including domestic airfares, land transport, accommodation and tourism activities - but not usually for international airfares.
"Tourism New Zealand usually relies on airline partners for this support," brand and international public relations general manager Catherine Bates said.
Between 2006-10, Tourism New Zealand spent $9.42 million on hosting media, but was unable to say exactly how many visited.
"Tourism New Zealand typically hosts about 400 media each year. This has remained relatively stable but can fluctuate depending on individual projects."
Before hosting any media outlet, an assessment was done for the relevant market opportunities, which included the potential broadcast audience, circulation or unique user figures as a requirement, Ms Bates said.
"Results are tracked and processed within the market and shared with those in the tourism industry involved."
International coverage strengthened New Zealand's brand profile and complemented Tourism New Zealand's marketing activities in overseas markets.
Tourism New Zealand's total funding for 2010-11 was $99 million, with $64.8 million allocated for marketing New Zealand internationally.
A spokeswoman for Tourism Minister Prime Minister John Key said he supported Tourism New Zealand hosting overseas media here.
"Having international opinion formers write or broadcast about New Zealand as a holiday destination as a consequence of their own experiences provides valued information to their own audiences. It also allows New Zealand to be promoted in media that would be unaffordable through any other means."
Fleur Revell, of Auckland Public Relations agency Impact PR, said a spend of $2 million a year to host 400 media seemed reasonable.
"Bringing international journalists to New Zealand is an excellent way to showcase the nation in its entirety and demonstrate to potential tourists that there is more to our country than rugby, mudpools and hobbits."