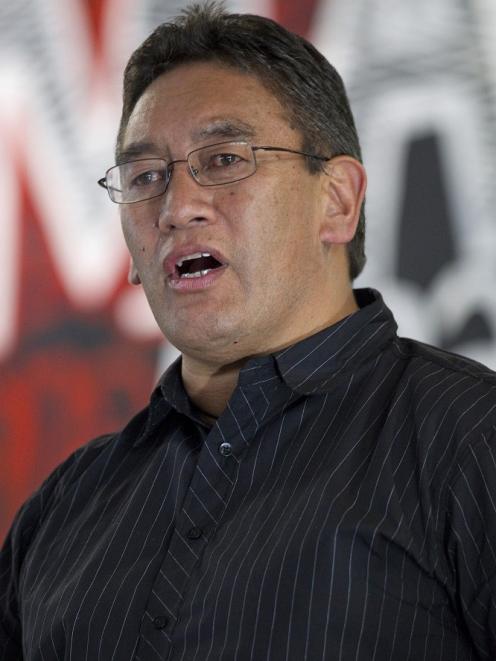 The Maori Party is calling on Mana Party leader Hone Harawira to apologise for his outburst against by-election rival Solomon Tipene.
Mr Harawira last night cast doubts over the reasons for Mr Tipene's absence from a Te Tai Tokerau candidates' debate in west Auckland, saying: "I don't like these sort of bulls... tactics".
Mr Tipene had apologised for his absence because he was being treated at Whangarei Hospital with intensive antibiotics for a stomach infection.
Mr Harawira said he should have been told earlier of Mr Tipene's absence from the meeting, which was organised by teachers' union the New Zealand Educational Institute.
The party instead fielded MP Te Ururoa Flavell at the meeting.
Maori Party co-vice president Ken Mair today called on Mr Harawira to apologise.
"He denigrated the character of our candidate Solomon Tipene and he treated the organisers with disrespect," he said.
"Hone lost the plot and lost sight of last night's kaupapa, which was education, by running down Solomon for not being present."
Mr Mair said it was a sad day when personality politics overshadowed basic respect.
Mr Tipene was today feeling "on top of the world" after being discharged from hospital this morning.
He was back out on the campaign trail ahead of Saturday's poll.