When you consider areas of geological significance, a few years may seem like the blink of an eye.
All the same, those who supported the Waitaki Whitestone Geopark's 2019 application to become the first Unesco Global Geopark in New Zealand will be impatient to know if the bid is successful.
The Covid-19 pandemic has played a part in delaying the decision-making. The Waitaki Whitestone Geopark Trust, which had been working on the project since 2018, submitted its application for Unesco status at the end of 2019, but it is only now international evaluators have been able to visit to carry out their assessments.
There are 177 geoparks in 46 countries with Unesco accreditation, the nearest ones to New Zealand being in Indonesia.
Such parks use their geological heritage, along with other aspects of the area's natural and cultural heritage, to enhance understanding of key issues facing the world, such as sustainable use of resources, mitigating climate change effects and reducing natural disaster related risks. This may involve geotourism. The geological resources are protected.
The trust sees the geopark as a unified way of celebrating the identity, history, culture, and geological and natural diversity of the area. It's a chance to educate locals and visitors about the area, pointing them to a variety of interesting cultural and heritage experiences. The hope is it would further encourage sustainable businesses, but without compromising environmental conservation.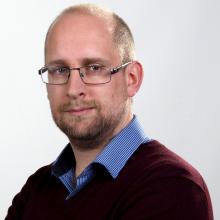 More than 40 geosites have been identified within the Waitaki district — places inside the geopark with particular geological or geomorphological significance which may also have cultural or heritage importance. The evaluators spent three days visiting a wide selection of these, including the Moeraki Boulders, Takiroa Rock Art, the Kurow Museum, Elephant Rocks, and the Vanished World centre in Duntroon. They also explored some of the area by helicopter.
The trust, which has an impressive website with information about places to visit, will be hoping it has done enough to convince Unesco which is expected to consider the application in September.
While we wait for that, it seems a good time to get fired up about fossils and support the campaign of University of Otago paleogenetics laboratory director Dr Nic Rawlence, who is keen to see us choose a national fossil emblem. Some pesky Australian states have beaten us to this, adopting fossil emblems to epitomise the natural history of their regions.
Dr Rawlence is seeking input on what fossils might be considered — a single emblem, regional ones, or maybe even a yearly competition similar to Bird of the Year.
He is forming a committee of palaeontologists from across the country to decide on a shortlist to put to a public vote.
While this sounds like fun, it would have the extra value of helping to promote fossil tourism, educational outreach, and an awareness of the need to properly protect our fossils.
Dr Rawlence points out that sustainable tourism is more important than ever in the wake of the Covid-19 pandemic. We can see how the Waitaki Whitestone Geopark could be a leader in that.
There is also considerable tourism potential in Foulden Maar, the 23 million-year-old lake deposit near Middlemarch, which has been described as the most important terrestrial fossil site in New Zealand. In 2019 the Dunedin City Council indicated its intention to buy the site, after the public fought to protect it from mining by Plaman Resources, a company which went into receivership that year.
It is frustrating we still do not know what has happened, if anything, regarding negotiations with the receivers. After a request for an update this week, we were told because of the non-availability of a staff member our questions could not be answered until next week. It would be good to think any answers which eventuate pierce the secrecy which has enveloped this. It has gone on too long.