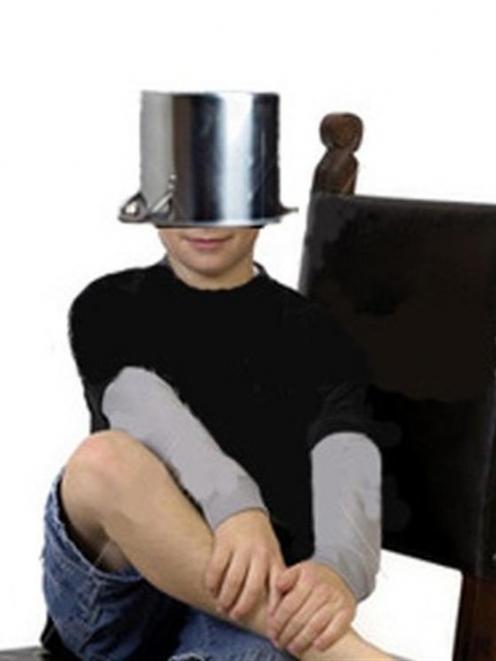 A friend of mine, let's just call her someone who is providing actors for the upcoming movie
Mister Pip
, is providing actors for the upcoming movie
Mister Pip
. I have told her I am available.
I don't have an acting CV per se, I told her, but I DO know Rima Te Wiata, and she would vouch for me in a thrice. My actual acting experience is slim, as in one-10th of a Pringle potato crisp thin. And yet what I have done in thespia to this point has been memorable, for I can remember it well, even though it happened in 1961. Yes, I have been in just the one play.
The company who put this production on, the Roslyn Church Sunday School, are not exactly a household name in theatre; in fact, they would be best described as a little-known cult collective whose members have long disappeared into parts unknown.
The director had barely begun casting when I was rushed into hospital for a month, hence I was given the part with the fewest lines: one.
But extraordinarily, the director, who was never heard of again after this play, chose to give me the very last sentence the audience would hear, the punchline for the whole production.
The weaponry I required for this line was enough brain to remember one line, a complete lack of availability for rehearsal, and brilliant comedic timing to bring the house down. I had most of these qualities.
The cast apparently worked long and hard while I lay in hospital teetering between life and death. They didn't bother me at all during this time, so when I emerged, two days before the Saturday-night performance, I was not so much, as actors say, off book, as not yet on book. A reviewer would have called me heinously under-cooked.
The play asked me to sit centre-stage with a pot on my head. A cooking pot. Marijuana was not then prevalent in Dunedin Sunday schools. Being monstrously shy, this suited me fine, for having a pot over my head was just like standing behind a pillar, or crouching in a cellar under the floor, my preferred position when stuck in a crowd of people.
As I sat there thinking about Isla Burgess and wondering why every time I spoke to her she kicked me, the cast ran through a whole series of amusing tricks to get the pot off my head. The audience, parents mostly - well, parents completely - roared with laughter at every one. The setup was in place. It would be logical to assume they would drown themselves in urine when I delivered the punchline at the end.
And so it came to pass. You will be keen to hear what the punchline was, but probably not as keen as me, for I have long forgotten it.
What I do remember is lifting the pot off my head, like it wasn't even stuck, and then blurting out the climactic line inaudibly and fast, the final words squirted from the corner of my mouth as I fled panic-eyed from the stage.
"Don't worry, Roy, you have been very sick," was the director's consoling comment as I sped past him and out into the cold darkness of the night, where so many fine actors over the years have occasionally needed to seek redemptive solace.
I hid behind a tree as the audience, each one of them debating what the last line might have been, headed home. "Why on earth did they have that four-eyed midget Colbert boy in the play?" asked one parent as they filed past in head-shaking disbelief. I don't know either.
But I'm older now. I have been to the Fortune Theatre many times, always leaving with a warm smile.
I've picked up a few things. I think I am ready for Mister Pip. So long as they don't give me the last line.
• Roy Colbert is a Dunedin writer.