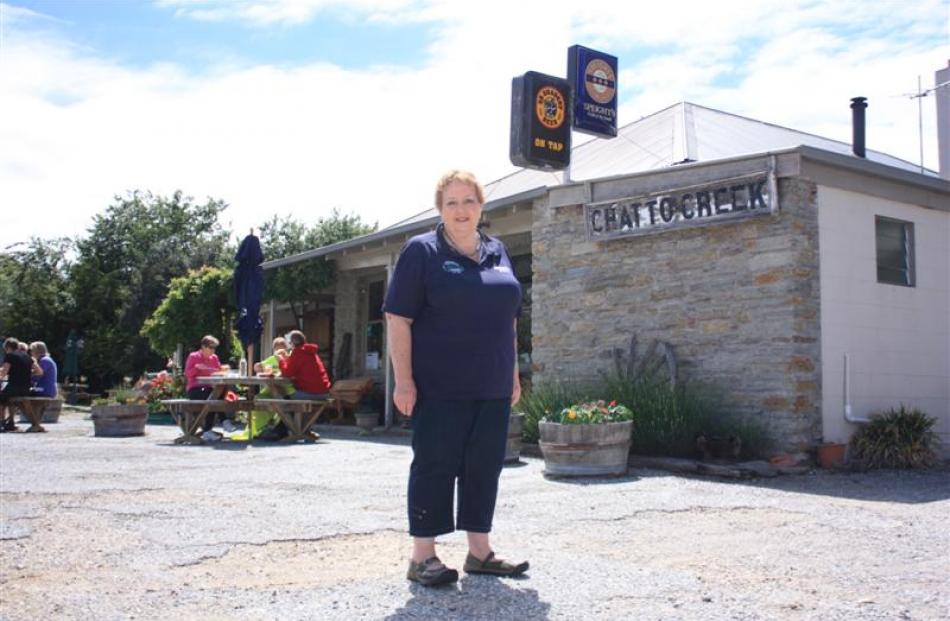 On December 1, the alcohol limits for drivers aged 20 years and over were lowered, creating concern among the hospitality industry about how it would affect their customers. Otago Daily Times regional reporters find out how rural hoteliers are responding.
The lower limits mean drivers aged 20 years and over must not drive if:
• The amount of alcohol in their breath is more than 250 micrograms of alcohol per litre of breath.
• The amount of alcohol in their blood is more than 50 milligrams of alcohol per 100 millilitres of blood.
Drivers who fail an evidential breath test between 251mcg and 400mcg of alcohol per litre of breath will receive an infringement notice, plus a $200 infringement fee and 50 demerit points. Drivers in this range will not be able to elect an evidential blood test.
Drivers who accumulate 100 or more demerit points from driving offences within two years will lose their licence for three months. An infringement offence will not result in the driver receiving a criminal conviction.
---
Beaumont
Patrons at the Beaumont Hotel are policing themselves to make sure they are not breaching new, strict drink-driving laws.
Hotel lease-owner Alison Mills said since the police-calibre breathalyser arrived on December 2, 52 customers had tested their alcohol levels before getting behind the wheel, but for some there was a novelty factor.
She said the $1000 purchase was worth it if it gave customers peace of mind and they continued to come out to the hotel on State Highway 8, 20km northwest of Lawrence.
One customer, last Friday night, had blown ''sky high - but they weren't driving''.
''It's not really for that,'' Ms Mills said.
''It's for people to know exactly what they've got, before they leave the premises.''
While some had tested themselves and made the decision to drive home, some had decided they had better order food and have a glass of water.
''I had one lady that had one glass of wine. She's not a wine drinker, she was at 80[mcg],'' she said.
The patron drove home knowing she was safe to do so.
Others had blown too high and decided not to risk it.
But food and water and the time it took to eat had seen their breath-alcohol level drop.
''You'd be quite surprised at how much it goes down after that, too.''
Ms Mills re-opened the Contact Energy-owned hotel with her Icelandic husband Gunni Egilsson four and a-half years ago.
The couple had run a pub in Iceland for about 20 years, she said.
With children now at university, they were not ready to give up on their country pub just yet - despite the new drink-driving laws.
''I don't really have fears and concerns, but I think the patrons do.
''A lot of these country pubs have shut, haven't they?
''I think we'll just have to ... be open and wait and see.''
---
Chatto Creek
Chatto Creek Hotel's owner says the venue's patrons have already adapted to stricter drink-driving laws, and believes the new regulations will not affect business.
Lesley Middlemass said the diversity of services the hotel provided would also mitigate any impact of reduced drinking.
''I don't think it's going to have an impact on how people will come to drink. People are openly discussing how much they have had to drink, because of the changed attitudes to drinking.
''We are lucky enough that we are close to Alexandra, we are a good lunch destination. We get a lot of through traffic and we have the rail trail. I don't think there is going to be any problem.''
Customers from ''young guys to the bowlers'' had been discussing the new regulations since they came into effect on December 1, and had been aware of them before, she said.
People had already taken them into account, and were taking more responsibility for their actions, organising sober drivers.
''Ninety percent of functions over the last six months have planned their own transport,'' Mrs Middlemass said.
Drinking patterns had changed since she took over 15 years ago.
Farmers no longer came to the hotel, as farms had been subdivided into lifestyle blocks.
On average, a busy week night would see about 25 people drinking at the establishment, mainly rural contractors or lifestyle block owners.
Fifteen years ago, people did not care about drink-driving laws, she said.
''There was a lot of that rural roads, rural drivers attitude, but that's definitely changed.''
The new restrictions could have an impact on staffing requirements. A lower alcohol limit would mean bar staff would have to keep a closer eye on patrons, she said.
---
Clutha
A pilot project offering a bus service for Balclutha pub drinkers is designed to
let patrons have a drink and not worry about the new drink-driving laws, Clutha Licensing Trust general manager David Kenny said.
But further afield, the Catlins Inn assistant manager Tarsh Shute said some loyal Owaka customers had stayed away since the strict new drink-driving laws were implemented on December 1.
''We have a lot of locals that [used to] come in after work to have a beer and they have completely stopped doing that, because they're scared they may be over the limit.''
She said the pub had lost ''a lot of clientele'' who were not willing to risk a ticket.
''We weren't expecting it to hit as hard as it has, but it's definitely noticeable. We can tell in terms of the till take,'' she said.
''Even the tourists that come in now for lunch, they're questioning ... if I have lunch with that [drink] will I be all right to drive?''
Every Clutha Licensing Trust establishment ran a courtesy coach, but the Owaka pub now offered an ''on call'' service seven days a week, she said.
In Balclutha, the five-week trial of the pub bus would continue until Christmas, with the service reviewed in the new year, Mr Kenny said.
The pub bus starts its one-hour tour of the town at 4.30pm and runs until 10.30pm on Thursdays, Fridays and Saturdays.
Every second trip the bus extends its loop to include the township of Stirling.
Courtesy vans were also available on demand, but Mr Kenny said priority was placed on customers using the bus when it was available.
The number of passengers was gradually picking up after a slow start, he said.
Generally, he said the trust was taking a ''wait and see'' approach to changes in business given the new laws.
Senior Constable Murray Hewitson, of Owaka, said drivers should expect the same approach to drink-driving from police as always.
There would be no police crackdown to enforce the new rules.
''People are going to have to learn to adjust their drinking habits, but most hotels offer a courtesy van, so there's really no excuse for anybody.
''It's Christmas time, we'll be upping our checkpoints, but we won't have a magic number of new policemen coming in to do it,'' he said.
Random breath-testing would be done ''everywhere at Christmas''.
---