Engineers and helicopters with monsoon buckets are at a huge landslip which has shut the southbound lane on the Cromwell-Clyde Road on SH8 today.
The NZ Transport Agency said crews are closely monitoring and managing the "potentially significant slip" near the intersection of SH8 and SH8B this afternoon, which is at the entrance to Cromwell.  
The NZTA said in an update after 3pm the road crews and geotechnical advisors were aiming to keep the road open overnight.
The area will be closely monitored in order to keep road users safe, it said.
The Central Otago District Council ruled out using Hawksburn Rd, on the opposite side of the gorge to SH8, as an alternative route, saying the entire length of it was closed.
"Due to current weather the track is very slippery and not suitable for use."
NZTA maintenance contract manager Mark Stewart said the slip, about 30 metres above the highway, is estimated at about 30 metres long, 20 metres wide and 15 metres deep.
It was noticed moving relatively slowly but steadily earlier today and the highway was reduced to single lane as a result, he said.
An ODT reporter at the scene said a large piece of rock can be seen at the centre of the slip, with two slightly smaller long shards to the right. 
"Small pieces of rock have been dropping off all the time."
About noon, helicopters with monsoon buckets were sent from Queenstown. They are being used to dump water on the slip to help dislodge and clear away loose material to make the area safer.
Traffic crews had temporarily closing the highway while sluicing is under way.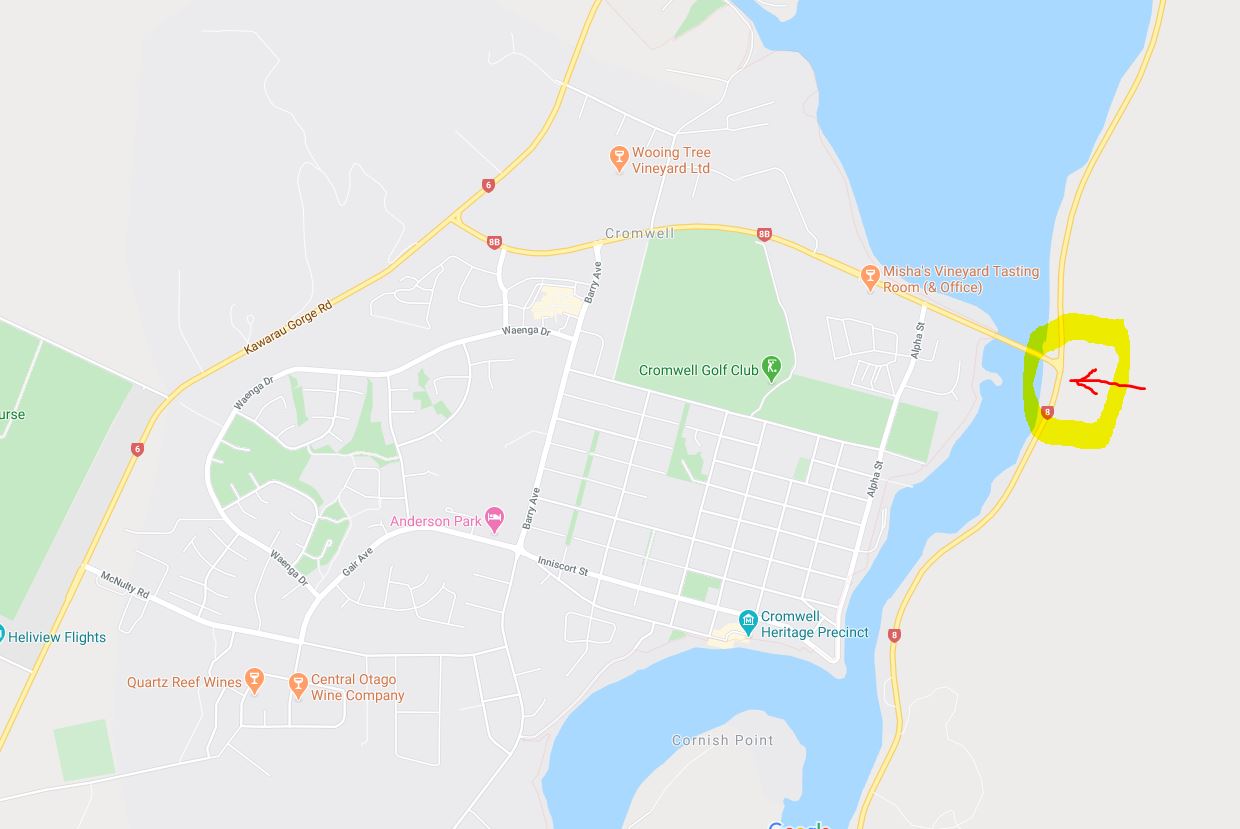 NZTA said crews have reduced SH8 to a single lane using Stop/ Go manual traffic management, for about 100 metres in both directions from the junction with SH8B.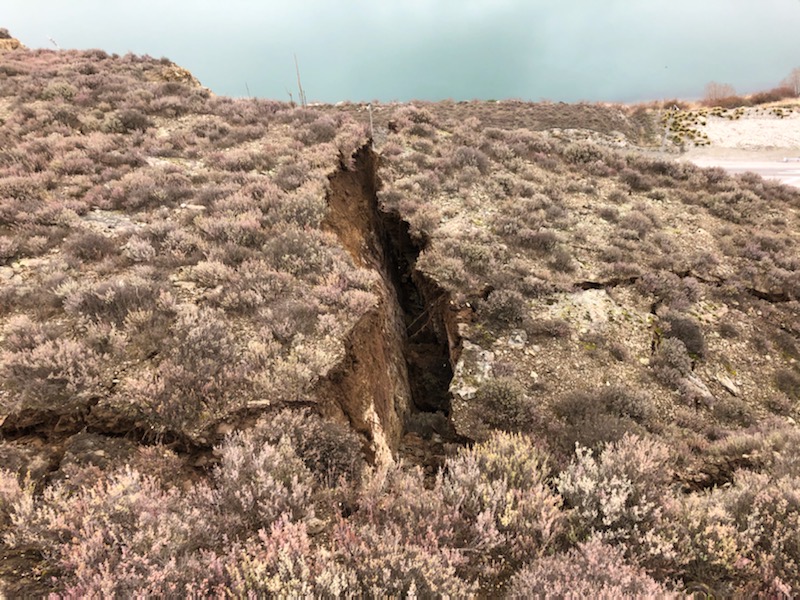 Geotechnical advisers at the site are deciding the best strategy to make the road safe, Mr Stewart said.
"A split in the land has developed above the highway and has destabilised the material underneath it.
"We thank people for building in extra time if they are travelling south on SH8 through the Cromwell Gorge, towards Clyde and Alexandra."
MetService said the forecast for the region today is fine, apart from areas of low cloud or fog and light winds.