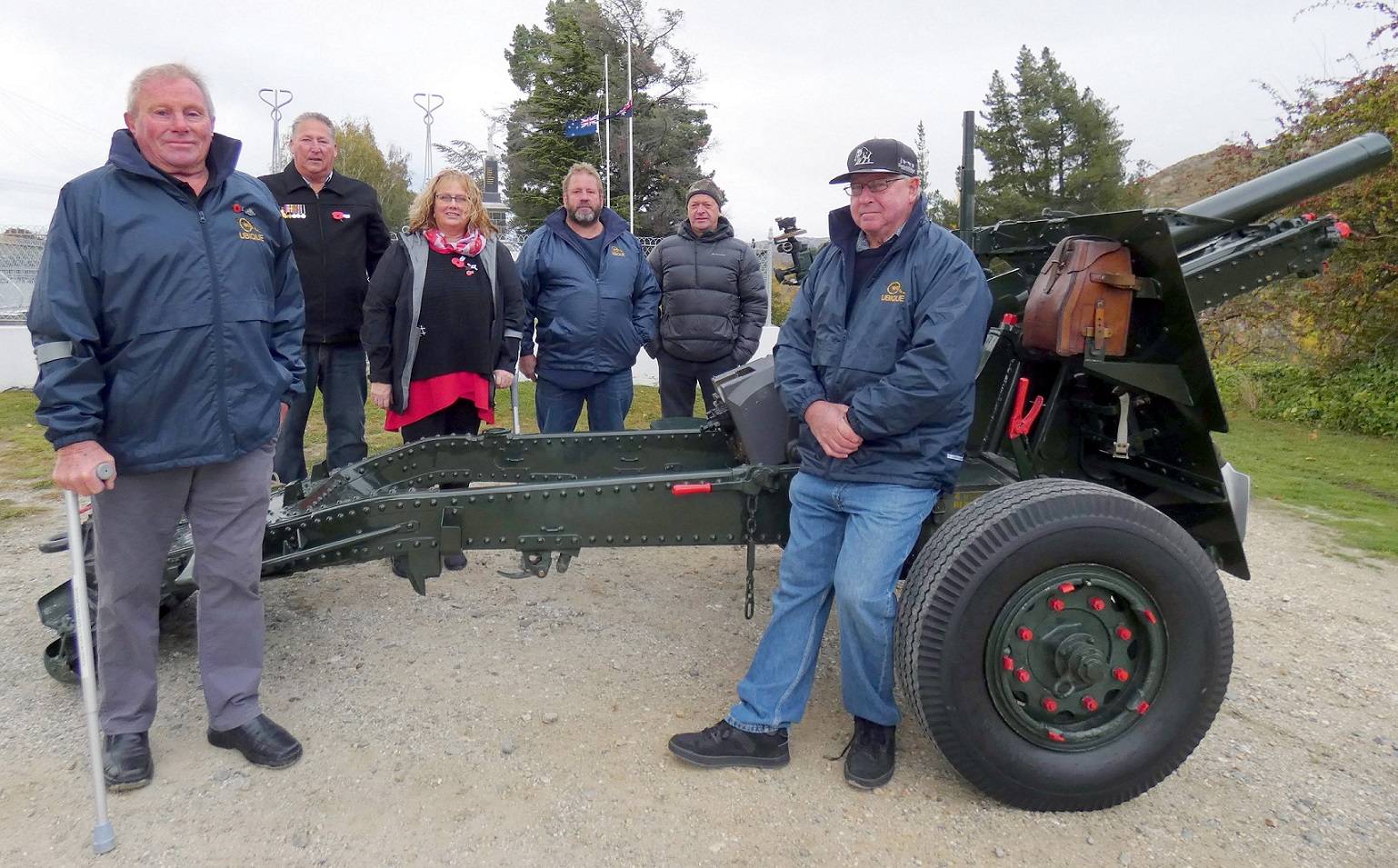 For many years a gun on display outside the Alexandra-Clyde Returned and Services' Association was a purely decorative feature.
That was before Alan Pratley, of Alexandra, began utilising his engineering skills to restore the gun.
The 25-pounder field gun was made in about 1940, and was in service with the New Zealand Army.
It was given to the Alexandra-Clyde RSA as a display unit more than 20 years ago.
Everything was welded up so it could not be used as a gun, Mr Pratley said.
"But being the engineer-type person that I am, I made it work again."
Mr Pratley was not in the army himself, but he had a friend who was a gunnery sergeant who first got him interested, he said.
The field gun was now used on special occasions including Anzac Day commemorations, using blank shells.
"It is quite difficult to get blank shells, but we just load our own shells."
As well as Anzac Day it was used for Armistice Day and sometimes it was used for soldiers' funerals.
When it fired it made "quite a lot of noise around the town", he said.
This type of field gun was used used right up until the Korean War. In World War 2 there would be "rows and rows" of these field guns.
Many of the field guns were built in England by women, Mr Pratley said.
The field gun was put through its paces at a number of commemorations yesterday, including a dawn service at the Clyde Lookout, a wreath laying ceremony at the Clyde Cenotaph, and a service at the Alexandra War Memorial Monument.