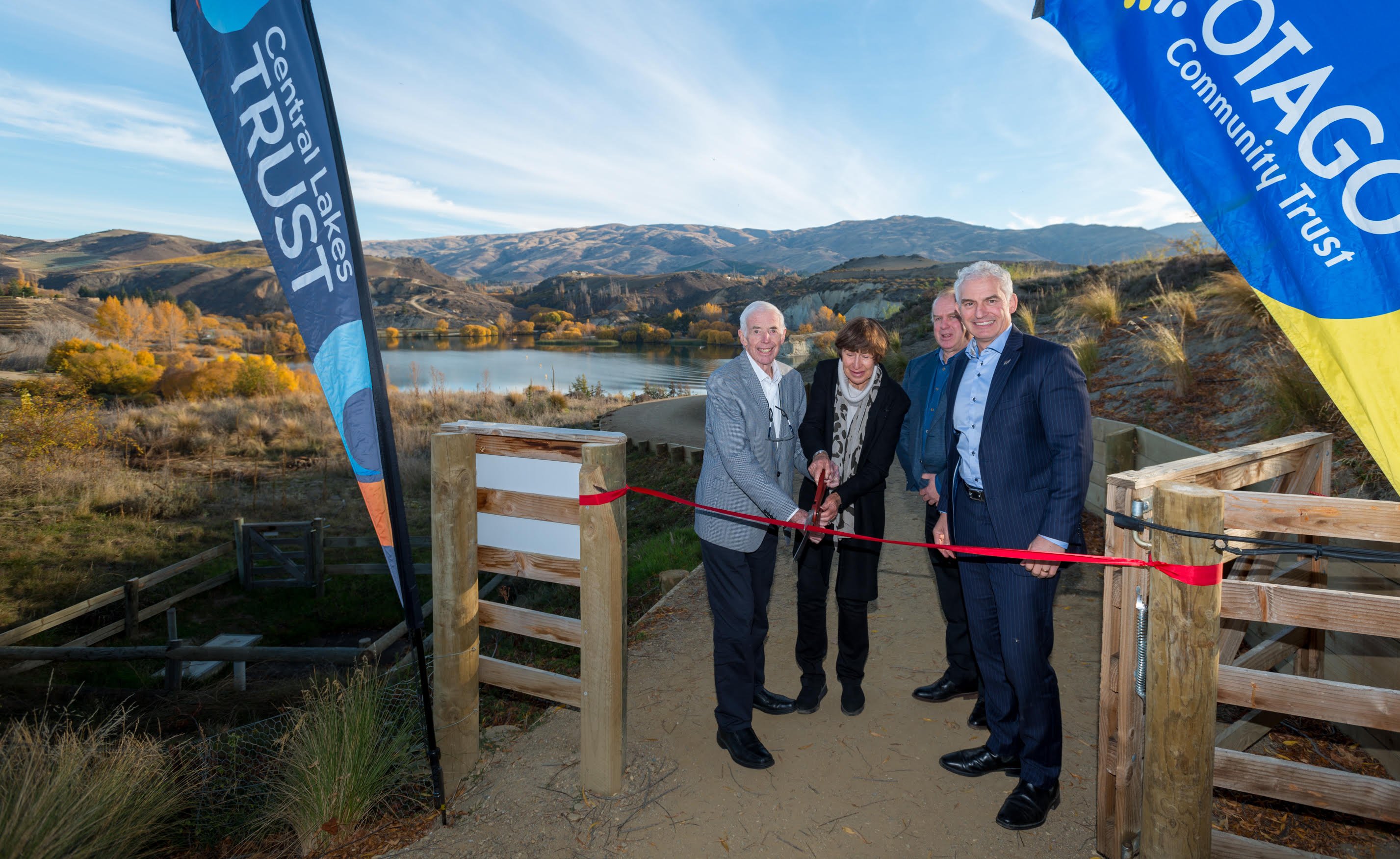 Landowners who granted easements to allow the Lake Dunstan Cycle and Walking Trail to go ahead have been credited as heroes.
A VIP ceremony was held yesterday at Carrick Winery, near Bannockburn, to celebrate the opening of the newest addition to Central Otago's cycle trail network.
A blessing was followed by Central Otago Queenstown Trails Trust patron Sir Eion Edgar, and his wife Jan Lady Edgar cutting the ribbon, alongside Minster of Tourism Stuart Nash.
A public trail ride takes place today from 10am, starting at the Clyde end of the trail.
Linking Clyde to Cromwell, the 59km trail runs to an area just north of Pisa Moorings.
Outgoing trails trust chief executive Kaye Parker singled out landowners for special mention.
"They are our great heroes, they have helped create a living legacy for our children, grandchildren and beyond."
Trails trust chairman Stephen Jeffery said there had been significant interest in the trail, and he also credited the co-operation of landowers.
"Without the easements we can't build trails."
Mr Nash said ecotourism was "the way forward" and the trail went some way towards achieving where "we [New Zealand] want to be".
He made special mention of Sir Eion, his contribution as a "great philanthropist for Otago and beyond", and presented him with a plaque to be installed on a bench on the trail.
Sir Eion said he found the attention "a bit embarrassing, really".
He believed the new trail would become one of the biggest tourism assets in the region.