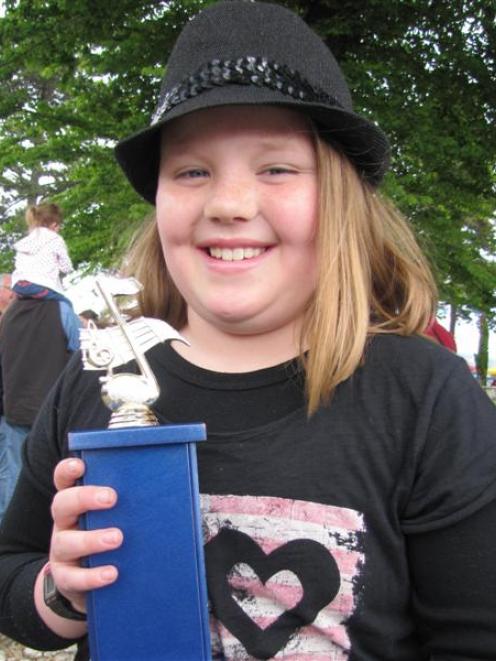 The 2012 Alexandra Thyme Festival came to a close yesterday with a talent quest, market day and community garage sale.
The week-long festival, which had a sustainability theme, involved about 80 workshops, classes and entertainment which drew larger attendances than in previous years, festival committee member Sophie Mander said.
Clair Higginson and Kathi McLean, also committee members, said it was one of the more diverse festivals in terms of venues and workshops offered.
"Some of the new things [workshops including tool-sharpening and maintenance] were done by the Men's Shed group and they have been really highly spoken of," Ms Higginson said.
Mrs McLean said a common theme coming from workshop participants was "we want more; get that tutor back".
She said one of the highlights of the festival was the unveiling of Alan Waters' 2.5 tonne sculpture in Rotary Park.
Though it was raining, about 60 people turned out to see the official unveiling and blessing of the sculpture.