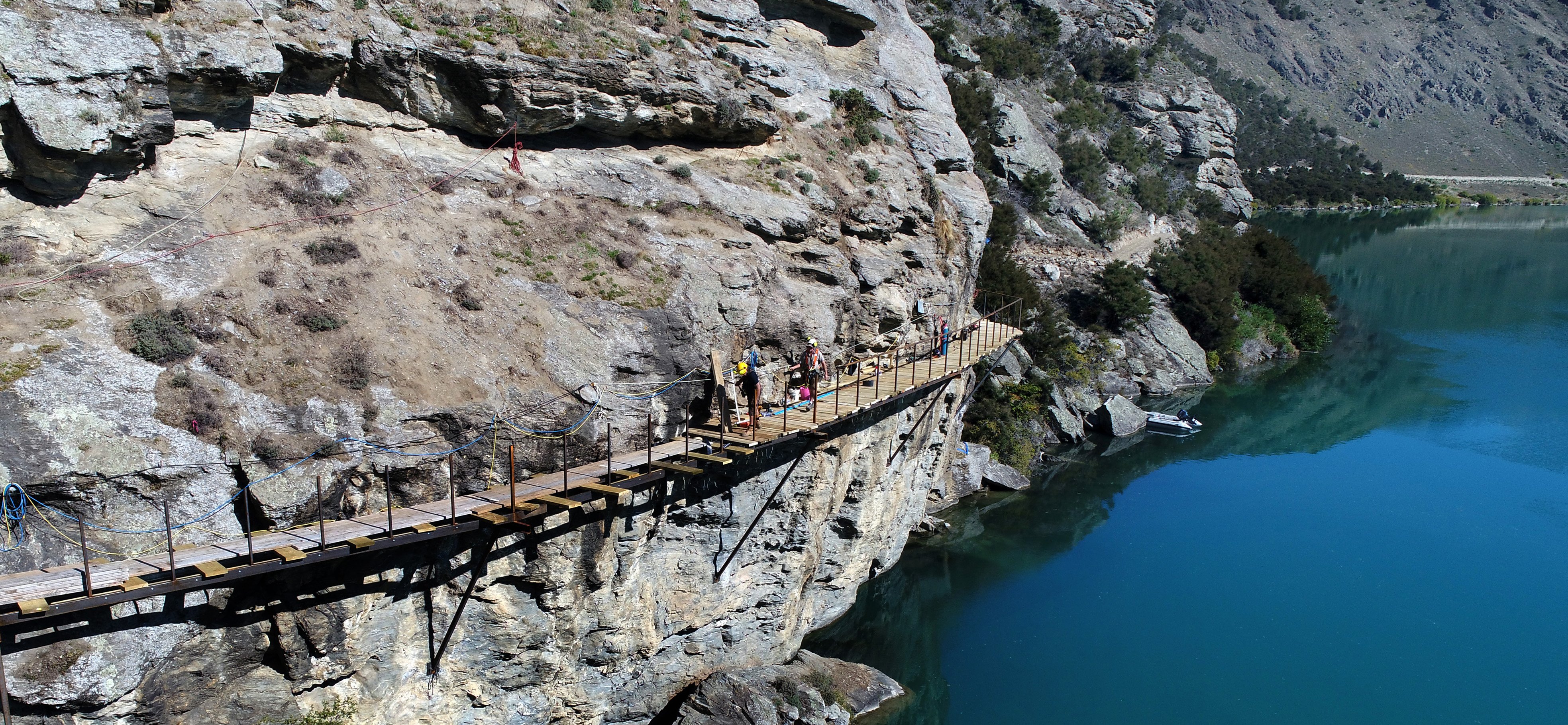 Cyclists planning a ride during their next summer holidays in Central Otago will have a new, car-free route available to them.
The 54km Lake Dunstan Cycle Trail, between Cromwell and Clyde, is scheduled to be finished by November.
The trail is the first of five projects that make up the $26.3 million, 536km Central Otago cycle trail development announced in May 2016 by then prime minister John Key.
The flat section of the Lake Dunstan Trail — from Smiths Way, north of Cromwell, to Bannockburn - is already in use.
Now diggers are carving out the trail running through the more difficult terrain of the Cromwell Gorge.
Although the landscape was steep and rugged, Central Otago Queenstown Trails Network Trust spokeswoman Janeen Wood said the trail would be grade one or two, with gradients of less than 5%.
"We've got to do a 2.5m wide track in most places and it's got to be an easy enough ride for people like myself - not quite grannies - that can ride along it and enjoy it.
"It's going to be safe and easy for people to ride on."
There were six "interesting" bolt on bluff bridges with a total length of 360m and one suspension bridge, she said.
The trail surface was a mix of fine gravel and clay and was intended to be flat, smooth and easy to ride on.
"It's not just a whole lot of gravel."