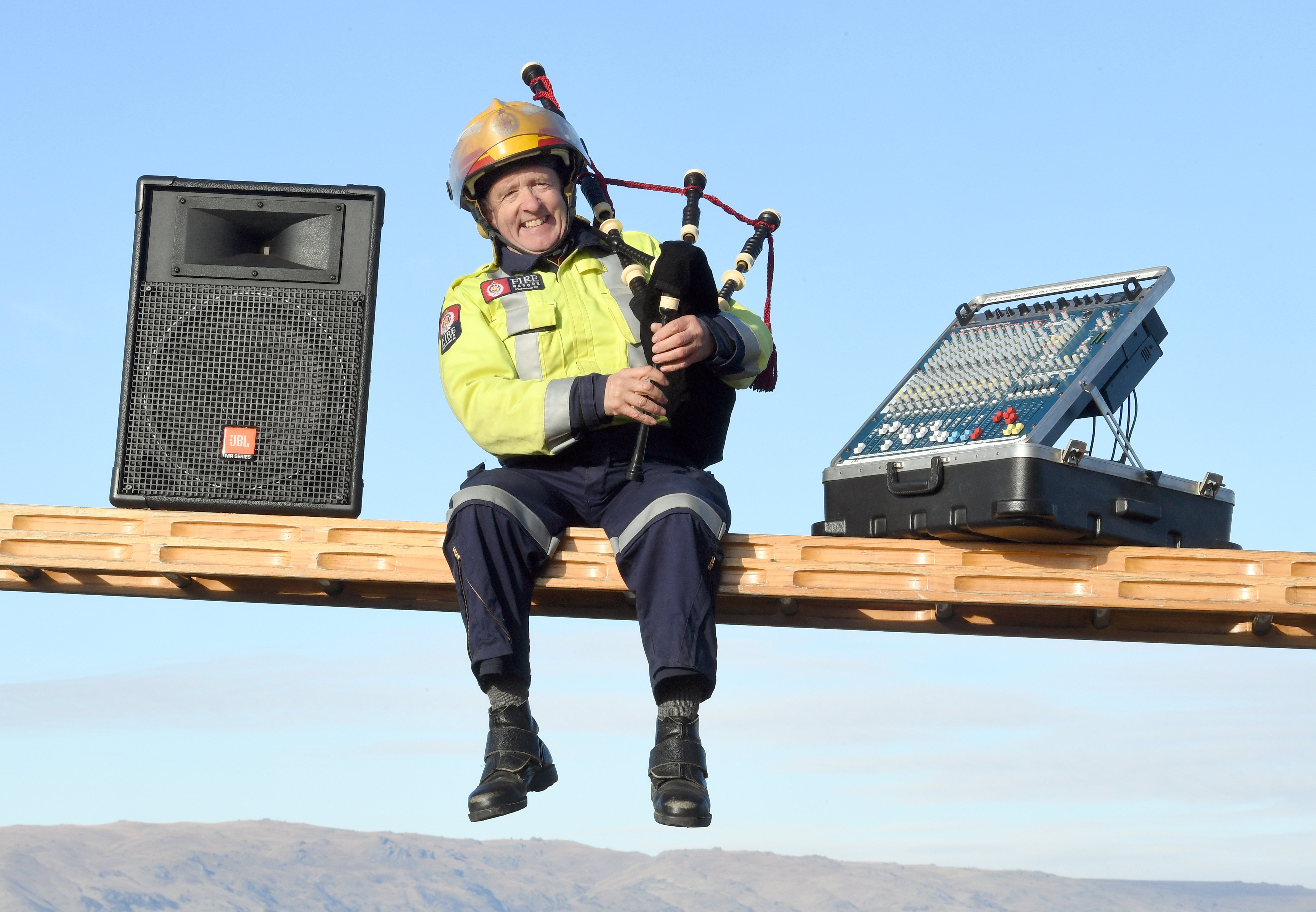 Service  to the fire service is cited as a major reason for Ewan Mason, of Ranfurly, being awarded the QSM, but he believes many others in the service have done as much.
He suspects he has been recognised more for his role with the Maniototo community speaker system.
When a Maniototo event requires a sound system, it is Mr Mason who is called on to deliver, set up and often operate the non-profit-making equipment.
The first sound system was bought by a small trust for $750 in 1973 and it has been developed to now be valued at more than $100,000.
Mr Mason believes it is the only such community-owned system in the country, and it keeps him busy 40 times a year on average, often at weekends — attending weddings, funerals, Anzac Day services, A&P shows and sport, school and cultural events.
"What makes the community speaker system special is that because it's community owned we are able to put it to these functions at very cheap prices — in fact, in some cases it's just a donation.
"It helps you run a successful function without breaking the bank."
Mr Mason has been a member of the Ranfurly Volunteer Fire Brigade since 1973, including 10 years as chief fire officer.
He helped establish the Burn 729 local community radio station 37 years ago and continues to provide technical support.
He has represented New Zealand as a bagpiper at such events as the Royal Tattoo at Windsor Castle and the Royal Edinburgh Military Tattoo, and he teaches the bagpipes to local pupils.
In 2002, he received a Central Otago District Council Community Service Award.