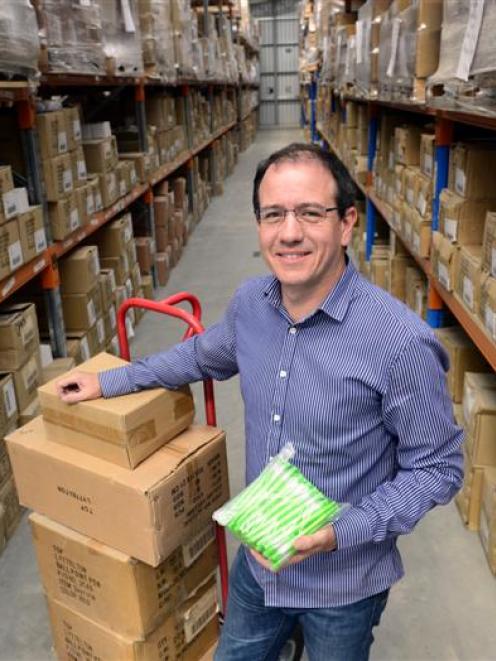 Tuapeka Gold Print, Lawrence's biggest employer, is looking to build a new factory but says a decision on whether it would be in the town might be up to possible investors.
Company founder and marketing director Jim Robertson said the company ''desperately'' needed a new factory and was researching options.
''I would be gutted if we have to leave the town,'' he said.
''The industry is changing fast. We're investing in new technology ... No-one can work in six buildings and be efficient.''
Initial estimates for a new factory were between $3 million and $4 million, and investment would be sought to fund a project that large, Mr Robertson said.
The company's co-owner and managing director, Brad Houghton, said it was ''early days'' and stressed no decisions had been made.
''Our preference is, of course, to build the factory in Lawrence, which has been our home for the last 25 years.
''We anticipate finding investors prepared to build a factory in Lawrence will be difficult, so it is only prudent that we look at all options while we are in the planning stage,'' Mr Robertson said in a statement yesterday..
Tuapeka Gold Print occupies five premises in Lawrence - the main office, drinkware facility, drinkware warehouse, the main decoration and assembly compound and a large satellite warehouse on the outskirts of town - and a warehouse in Dunedin.
The company was founded in 1987 by Mr Robertson, who started printing business cards at home on the kitchen table. It now employs 70 people, a large portion of the town's population of 400.
Over recent years, the company had developed new printing technologies that allowed it to expand significantly its product range and sales. It had also expanded sales in Australia, which were growing faster than it could ''comfortably'' handle.
Mr Robertson said plans to introduce more new technology and product categories were ''severely constrained'' by the lack of space.
''In the worst-case scenario, if we were unable to find suitable investment to build in Lawrence, we would reluctantly be forced to consider other locations. In the event of this happening, we have advised our employees that there would be no redundancies.''
Tuapeka Gold Print initially focused on printing pens. By 1993, with sales of up to four million pens, it was the largest printed pen business in New Zealand.
The company also manufactures drink bottles, but buys most of its products from China before printing and distributing them through New Zealand, Australia and the Pacific Islands.