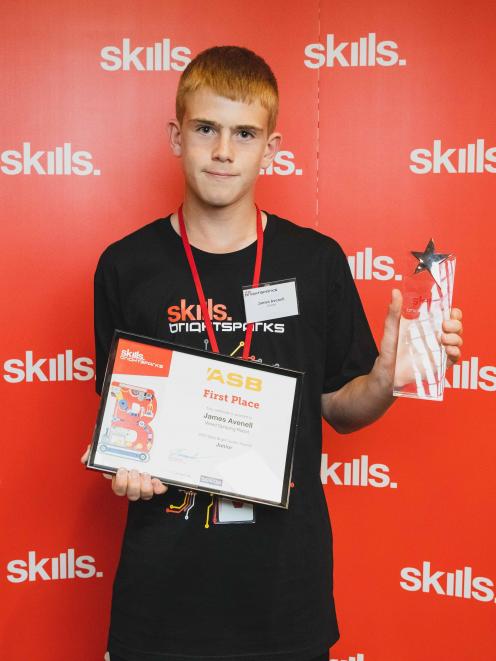 Weeding out the competition, Alexandra Primary School pupil James Avenell (13) has been awarded Top Junior Bright Spark at the national competition for young inventors.
He has won the award for a weed spraying robot that automates a common gardening chore.
By taking photos and comparing them to a database of plants via its WiFi connection, the robot can learn to detect different species, and spray the weeds while avoiding other crops.
The young inventor travelled to Auckland with his father to meet other finalists before learning he had won. His cousin, Matthew Shepherd, of Napier, was also recognised, gaining a special award for originality for his "Scratch Pack" automated back scratcher.
James said his robot idea was inspired by working on the family farm.
"My dad and I shared the job of going through all our paddocks and taking out all the weeds with a thing called a grubber - a bit like an axe but with a flat piece that pulls them out of the ground."
The job was tiring, time consuming, and hard on the body, so he thought about finding a way to automate it.
"This design takes away the need for me to do this chore."
James was going to continue inventing and had many more ideas to explore: "I've been 3-D printing a drone for the last few days, so that's one thing."