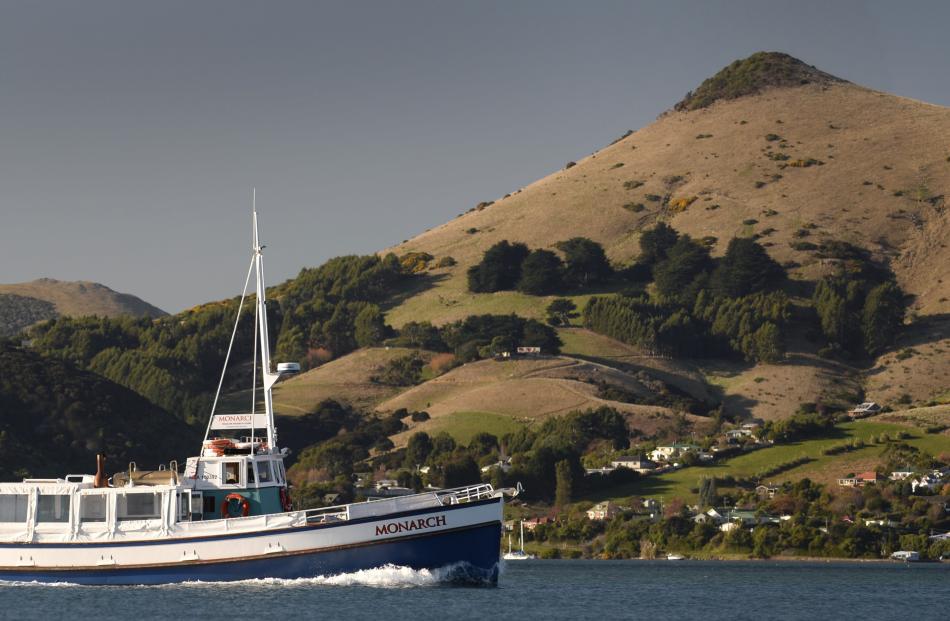 Balloonists took to the skies, boaties to the water and many people flocked to see albatrosses in a busy weekend for tourism in the South.
Tourism operators and hospitality business owners hope the lift from Queen's Birthday weekend will turn into a sustained shift in fortunes after the Covid-19 lockdown, but forward bookings remain light.
Sunrise Balloons had its first flight since the lockdown in the blue skies above Speargrass Flat Rd, near Queenstown, yesterday.
Pilot Carrick McLellan said it was great to be back in action.
The company was founded by his parents in 1998 and he had been flying for the past 11 years.
"We've always been a flying family ... And here we are, a beautiful place to do it."
Flyers Bella and Lulu Grimmond, who had never been in a balloon before, said they could spot their house from the air.
Queenstown jet-boat operator KJet had eight boats running and had been busier than for a normal weekend in May, director Shaun Kelly said.
"It's been very, very busy from what's been very, very quiet ..."
Boat riders were Kiwis and "landlocked tourists".
"Everyone is happy to be out there and doing things."
Skyline Queenstown chief executive Geoff McDonald said a lot of people rode the gondola to the top of Bob's Peak, overlooking the resort and Lake Wakatipu.
However, winter would be challenging if progress was slow on reopening the transtasman border, he said.
Monarch Wildlife Cruises and Tours was one of many Dunedin operators seeking to restart domestic tourism after eight weeks of Covid-19 restrictions.
Owner Neil Harraway said MV Monarch usually had one trip per day, carrying up to 45 people, during winter months.
His offer of half-price trips on Saturday and yesterday attracted enough passengers to warrant two trips a day through the weekend.
"We were carrying 17 people per trip to cater for social distancing — more if there were bubbles. There was one trip where we had 21 people on board.
"It's nice that people are getting out and seeing the attractions.
"The big questions are, is this a bulge of activity from people getting out and about immediately, and will it be sustainable? I hope it is."
He said staff would meet this week to discuss more special offers, discounts and other ideas.
Otago Peninsula Trust marketing manager Sophie Barker said the Royal Albatross Centre was busy yesterday.
All its albatross and penguin tours sold out and visitors flowed into the car park, she said.
They were mostly Dunedin people.
Normally, the vast majority would be international travellers, Ms Barker said.
Larnach Castle director Norcombe Barker said "brilliant" weather had prompted people to get out of their houses this weekend, but there had also been a pleasing uptake of people buying annual passes.
That was a relief after a tough few months.
Dunedin Palms Motel owner and Otago Motel Association president Alex Greenan said forward bookings were light but they had started to move.
Queues formed outside Te Anau restaurants on Saturday night and, when a heavy fog lifted yesterday, many boats were taken out on the lake.
Some Te Anau tourism operators were closed but several provided experiences at discounted rates.
Fiordland Outdoors Co offered water taxis to hikes at Brod Bay for $15 per adult and children rode for free.
Kepler Mountain View Alpacas offered free admission for children.
Fiordland Jet co-owner Chris Adams said many people were in Te Anau but the fog made it difficult to take boat trips out. One trip went ahead yesterday and he was hoping for better weather today.
Dunedin was not deserted, either. Shoppers were out and about.
Stuart St Mac's Brew Bar was full for the New Zealand Warriors' NRL game against St George on Saturday, owner Mark Fraser said. — Additional reporting by John Lewis and Abbey Palmer