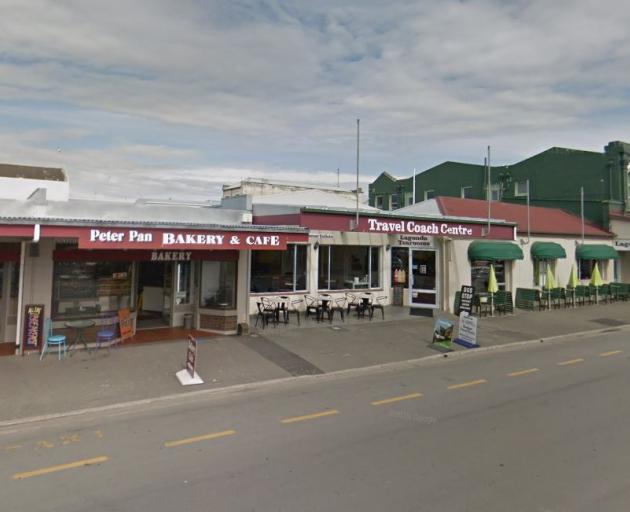 An Invercargill boy injured after being struck by a car in central Oamaru on Tuesday was partway though a bus trip from Christchurch to his home city with his family, police say.
The 3-year-old was hit at the entrance to the access way between Eden and Coquet Sts, near Peter Pan Bakery, about 3pm.
He was airlifted to Dunedin Hospital with serious injuries.
Sergeant Tony Woodbridge, of Oamaru, said the boy remained in the hospital's intensive care unit in a stable condition, but was ''improving''.
His injuries were not thought to be life-threatening, he said.
Police were continuing to investigate. 
Sgt Woodbridge said early indications were the boy, who had stopped off in the town with members of his family while on the way to Invercargill via bus, was running along the street and was midway across the access way when he was struck by the vehicle exiting on to Eden St.
''Investigations are ongoing and the serious crash unit is looking at it.
''Police are speaking with the driver of the vehicle and passengers are also being spoken to, and a number of witnesses. We are just trying to work out the circumstances as to what's happened.''
A witness, who did not want to be named, told the Otago Daily Times of seeing a car's brake lights come on suddenly, followed by a ''sickening scream''.
''I was just talking on my phone and I saw the brake lights of a vehicle come on and then I just heard an almighty scream,'' the witness said.
''I did a double take and I looked and I could just make out a dark form under the car.
''I hung up and dialled 111 and started running down towards it.''
The child did not have long to wait for treatment - the incident occurred just metres from the St John Oamaru station.
''Before I'd given too many details [to 111] the ambulance was already there,'' he said.
The access way was busy at the time of the incident, the witness said, and about 10 people rushed to the child's aid.