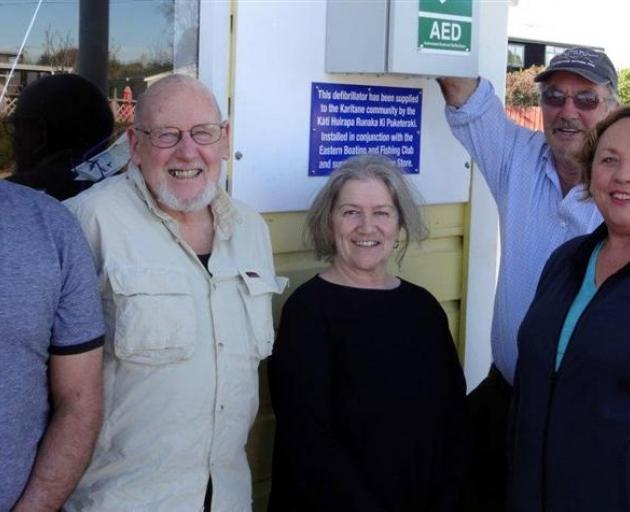 Karitane community members, from left, Colin Thomson and Selwyn Shanks, from the East Otago Fishing club, Karitane Store owner Sue O'Neill, East Otago Fishing club President Alan Turner and Kati Huiirapa Runaka ki Puketeraki representative Suzanne Ellison with a new wall-mounted defibrillator.
The defibrillator belonged to the runaka, which donated it for the public use in emergencies in the township, which is at least 10 minutes from emergency responses from the fire brigade at Waikouaiti and 20 minutes from a Prime nurse and doctors in Palmerston.
The defibrillator box and security camera were provided by the East Otago Fishing club at a cost of $500 and installed by one of its members.
Mr Turner said arrangements were now under way for people to have a free training session to learn how to use the defibrillator.