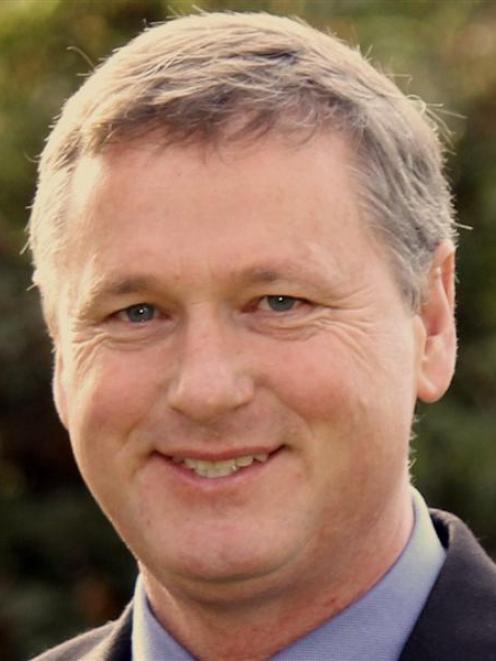 After meeting representatives from Texan oil company Anadarko yesterday, Waitaki Mayor Gary Kircher said he believed oil and gas exploration off the Otago coast could be an economic ''game-changer'' for the district, but Greenpeace says mayors across Otago are ducking the ''hard questions'' as to who really stands to reap the financial rewards.
Anadarko is due to start exploratory deep-sea drilling in the next few weeks, and Mr Kircher said yesterday's meeting had provided a chance to ensure that safeguards were taken to protect the environment, as well as a chance to ensure the district was well placed to take advantage of any opportunities that could arise.
''The potential is absolutely enormous for our region. Oil and gas has transformed the Taranaki region, bringing prosperity, jobs and opportunities for the whole area. Test results indicate that the area being tested off Otago may have much greater reserves than Taranaki.
''I was elected on the basis of growing our economy in the Waitaki district and I see this as a major possible game-changer for us all.
''Even if the production is based in Dunedin, the flow-on effects for our district will be significant.''
He said he would always be willing to listen to any concerns people might have about oil and gas exploration.
''I represent our district and will do what I can to pass on those concerns and ensure they are dealt with properly.''
However, a Greenpeace-organised protest meeting aimed at stopping deep sea oil and gas drilling in New Zealand would take place in Oamaru on Saturday, and Greenpeace NZ energy campaigner Steve Abel said the economic benefits from any oil and gas exploration would more likely go to the government, foreign companies and specialised overseas workers.
He said drilling would also mean a constant risk to local coast-based tourism.
''It's really important that local areas ask the hard questions as to what the economic benefits will be to them. For an area like Oamaru I think you would be very hard pressed to find any substantial economic or job benefit.
''It's not a game-changer for the [local] economy. Many mayors and councils need to be looking very hard at that. A lot of those jobs are overseas workers as well. There is no guarantee of local employment.''
Anadarko corporate affairs spokesman Alan Seay said meeting Mr Kircher was a chance to introduce company representatives to the newly elected mayor, and update him on the company's exploratory drilling programme, which would start about the end of the month.
The programme would involve a drill ship being positioned about 60km off the coast of Dunedin, and while the programme was still in a ''very early'' phase, things would change if oil or gas was discovered.
''You would see some fairly serious economic activity from that. If we make the decision to move through to commercialisation and production there is a significantly very large economic uplift for the region and the country. I think you only need to look at the example of Taranaki to get an idea of what that might be like.''
Its being New Zealand's ''number one'' provincial economy was due in part to a thriving oil and gas sector, Mr Seay said.