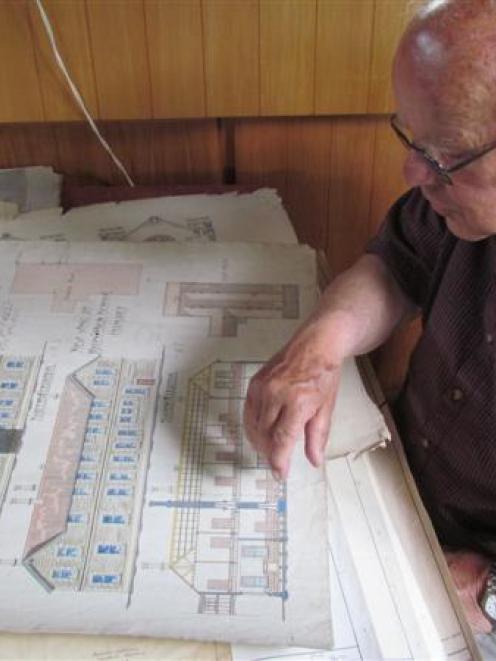 The original architectural drawings for buildings at Waitaki Boys' High School (WBHS) in Oamaru have been found in a stack of papers meant for the rubbish heap.
The plans depict a number of the school's main buildings, including the Hall of Memories and the defunct Don House, with the earliest drawings dated November 27, 1907.
New WBHS rector Paul Jackson said a retired teacher found the drawings folded up inside a cupboard while cleaning out his classroom.
"You know what it's like when you're chucking things out - they could easily have gone," Mr Jackson said.
"If we could not find them, what a shame it would have been. I'm not a historian, but to see something like that, done in 1907, beautifully drawn ..."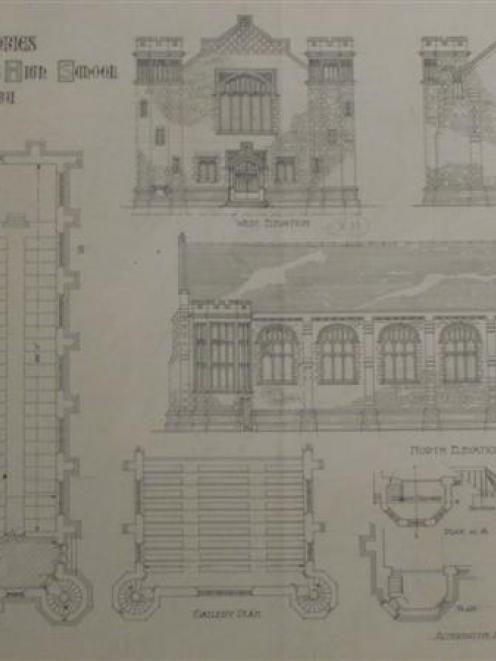 The drawings cast new light on how the school would once have looked.
"We didn't know what was behind that wall there - we do now," he said, referring to the original plans for sleeping quarters in drawings of Don House, which corresponded with a photograph of the dormitory displayed in the foyer of the main building.
The drawings, some shaded with water colours, would also be put to practical use, as they contained significant, exact details of buildings which needed either strengthening or amending.
Forrester Gallery director Warwick Smith, who was a house master of Don House in the late 1960s and early 1970s, was "thrilled" to see the drawings, which he believed he had photographed around the time of the WBHS centenary in 1983.
The drawings had been borrowed from a private individual.
Mr Smith thought the plans had been delivered to Dunedin's Hocken Library, but he was never sure where they had ended up.
"It's wonderful news ... I knew they existed and always wondered where they had gone." Mr Smith said he was "pretty sure" the earliest drawings were the work of architect Ivan Steenson, and added that they needed to be kept in an archive on public record.
Ivan Steenson's son Harry, a former pupil of WBHS who lives in Kakanui, recognised his father's work in the plans for Don House and the Hall of Memories, opened by the Duke of York in 1927.
He said his father had joined the Oamaru architectural firm Forrester and Lemon in 1904, and studied carpentry, stone masonry and plumbing before serving in World War 1.
He returned to the firm after the war and became a partner in the early 1920s, when the firm's name became Forrester and Steenson.
Like Mr Smith, Mr Steenson "always felt that something was missing", and believed the plans should be made available to the viewing public.
John M. Forrester, a "delightful man" who died in 1965 at the age of 99, had left a substantial sum of money to found the Forrester Gallery, which was also given a collection of the firm's drawings, Mr Steenson said.
"Definitely they should go the Forrester Gallery; there's no ifs, ands or buts about that."