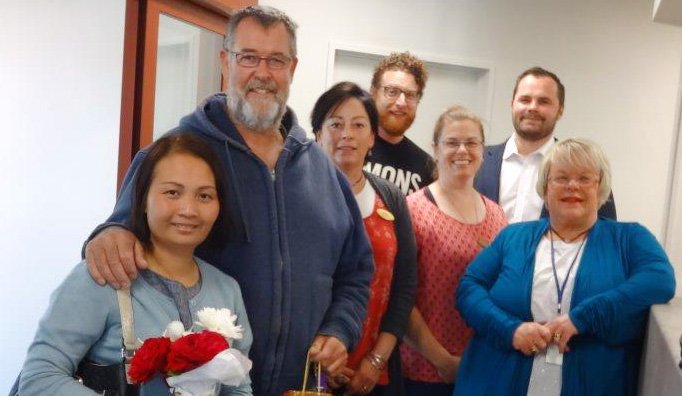 The first patients to arrive at the newly opened Palmerston Health Centre were presented with a bunch of roses by their GP, Dr Gareth Keat, as they walked in at 9am yesterday.
The new health centre had cost $1million, East Otago Health Trust chairwoman Mary O'Connell said.
Landscaping would be undertaken when the former cottage hospital behind the new health centre was demolished early next year.
The new health centre would be officially opened by Waitaki Mayor Gary Kircher in late March or early April, Mrs O'Connell said.
The new health centre would provide services to Palmerston and the wider East Otago district for the next 50 years or more, health centre operator South Link Health manager Michael Tilyard said.
The facilities in the new building were excellent, he said.
Up to three doctors, staff nurses, prime nurses, district nurses, a physiotherapist, a podiatrist, an ear health clinician and a chiropractor would all work out of the centre, practice manager Colleen Mackay said.