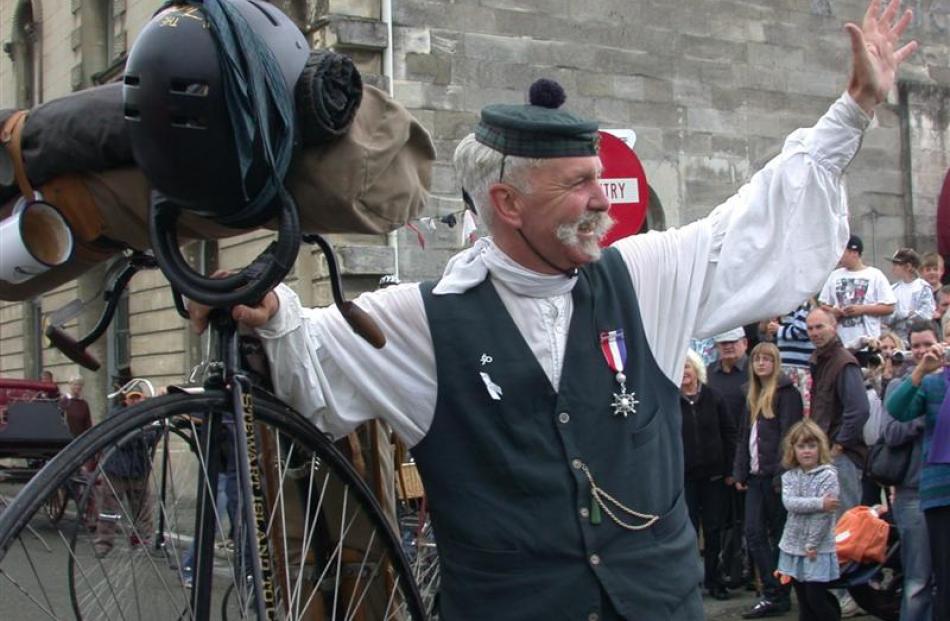 Penny-farthing rider David Wilson acknowledges the big reception he received in the Oamaru historic precinct yesterday marking his ride the length of New Zealand.
It was that sort of support from Oamaruvians, he said, that had kept him going on his journey of more than 2000km riding a replica 1880s-style penny-farthing. The journey started on Stewart Island on November 14 and ended at Cape Reinga on February 18.
Several hundred people yesterday cheered Mr Wilson across a makeshift finish line in Harbour St to a reception by Waitaki Mayor Alex Familton.
Mr Wilson said it was "a great honour" to be welcomed home in the Victorian Precinct of Oamaru and the turnout exceeded his expectations.
He is the first person to ride a penny-farthing the length of New Zealand.