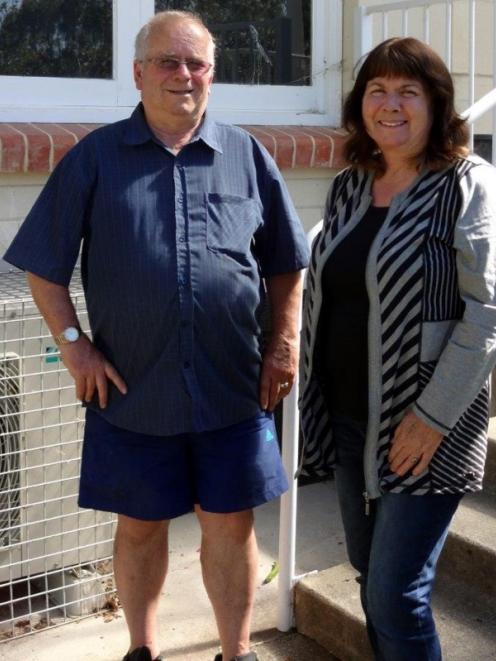 ''Go in with your eyes open and be very strong,'' - that is the advice from Flag Swamp School's retiring principal to any former pupils considering becoming teachers.
The upside of teaching was that ''every day is different'', said Murray Oats (66), who with his wife Wendy Oats (60), a part-time teacher at the school, retires at the end of the year.
Mr Oats came to the tiny East Otago school, which averages 10 pupils a year, from the Mosgiel West School, where he had been principal, 11 years ago.
He has been teaching for more than 40 years.
At 146 years old, Flag Swamp School had become ''the community'' for children attending it, Mr Oats said this week.
Today's pupils came to the school from Palmerston, Waikouaiti and Karitane, attracted by the rural aspect.
It was easier for children to know the teachers in a smaller school like Flag Swamp, where the teacher to pupil ratio averaged 1:7.
There was ''huge support'' from the surrounding community.
Part of Mrs Oats' salary was paid by the Flag Swamp Board of Trustees, and there was always strong support for the school's fundraising activities.
A lot more was now required from boards of trustees and there were more regulations and rules affecting schools, Mr Oats said.
They pair had, over their careers, taught largely in smaller schools in Hawkes Bay, Manawatu, Taranaki and Otago.
Mr and Mrs Oats plan to work on their crib at Moeraki in their retirement.
They may consider relieving-teaching or second careers.
Jason Benoit from Kaikorai School in Dunedin has been appointed as principal to succeed Mr Oats from February next year.
A second part-time teacher will also be appointed to Flag Swamp School.