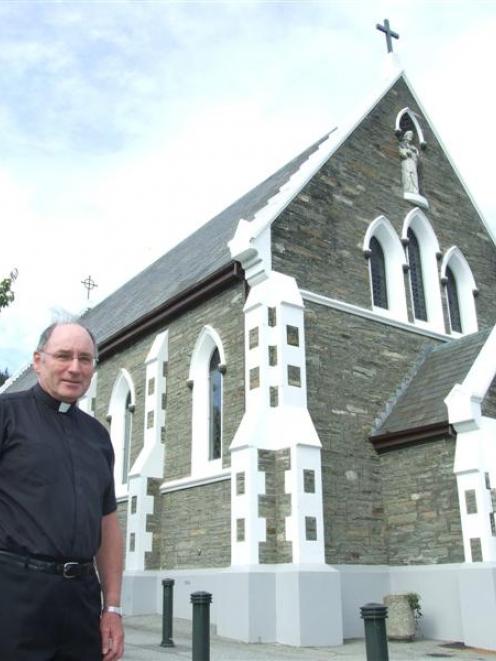 The St Joseph's Catholic parish in Queenstown and Arrowtown celebrated its 150-year anniversary at the weekend.
The anniversary marked 150 years since Fr Philippe Martin held the first Mass in both towns in 1863. St Joseph's Catholic priest Fr Tony Harrison said the milestone was significant to the Catholic community as today's parishioners had inherited the faith of the pioneers.
''We are also planting the seeds for the next generations as well.''
Fr Harrison said the Arrowtown and Queenstown parishes had a good following and it was important for this to continue.
On June 28, 1863, the first load of stone was brought to the Queenstown site.
On October 3, 1897, Bishop Verdon laid the foundation stone of the present St Joseph's Church.
The Arrowtown church was founded in three parts, the first in 1874. On Sunday, more than 100 parishioners celebrated the anniversary with Mass followed by a picnic at Thurlby Domain, Speargrass Flat Rd.
In September, St Joseph's Primary School in Queenstown will celebrate 130 years by holding a reunion for the church and the school. The reunion will run from September 20 to 22 and will feature display pictures, a dinner and a special Mass at St Joseph's Church in Queenstown.