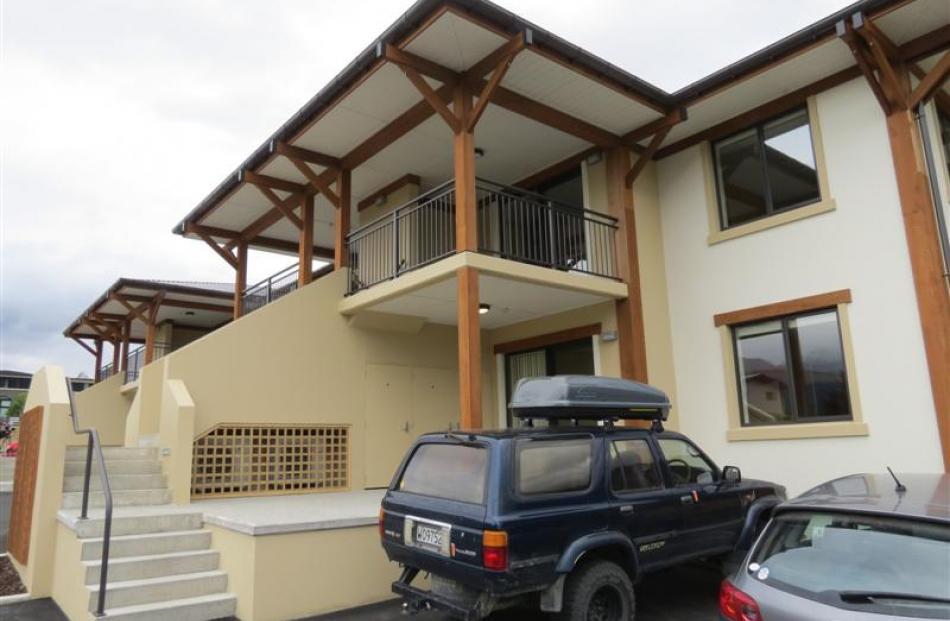 The new $3.4 million student accommodation built by the Southern Institute of Technology (SIT) is a platform for further expansion and making Queenstown an alternative to Auckland for students.
Institute chief executive Penny Simmonds made the comments to more than 30 guests at the official opening of the villa-style facility in Remarkables Park Town Centre on Friday.
The ribbon was cut by Deputy Prime Minister Bill English, beside Invercargill MP Eric Roy.
Mr English, who is also Clutha-Southland MP and Finance Minister, said he and Mr Roy would miss their associations with SIT when they retire as house members of Parliament this year.
The Invercargill-based institute achieved a national profile through its ''zero fees'' concept and was a growing entity, along with Queenstown, he said.
Mr English said tertiary education helps ''keep young people on track'' by producing graduates with the skills employers want, which will encourage investment in New Zealand, increase gross domestic product and enable higher incomes, while reducing the number of people claiming welfare benefits.
Institute council deputy chairman Peter Heenan said the block for up to 54 SIT Queenstown students met their need for affordable accommodation and signalled the growing popularity of the resort as a ''full education solution''.