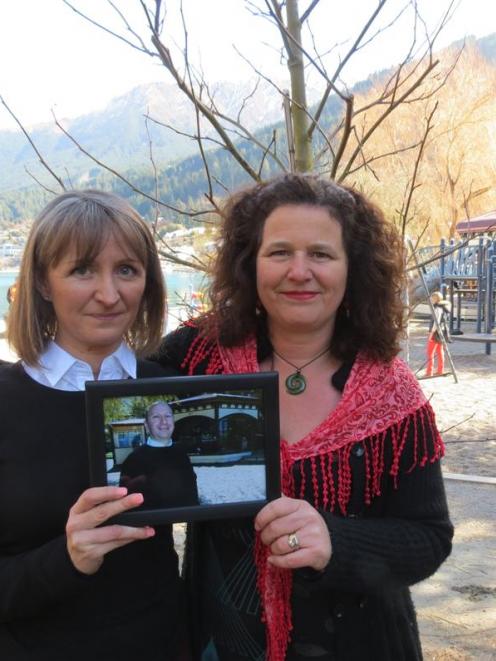 A liquidambar was planted in Queenstown Bay yesterday in memory of Ben Chardome, one of 298 people killed on ill-fated flight MH17, which was shot down over Ukraine in July.
At a ceremony attended by about 30 people, the tree was planted between two park benches, overlooking a playground and The Bathhouse restaurant, which Mr Chardome (51) co-owned for more than 11 years.
Queenstown Lakes district councillor Craig Ferguson said trees had previously been planted in the Queenstown Gardens in memory of climbers who had died, but yesterday's planting was a ''true indication of the community that we live in''.
''It's nice that we have this here in Queenstown Bay to forever remember the life of Bathhouse Ben and what he gave to our community.''
Mr Chardome was flying back to his home in Bali, Indonesia, after a honeymoon trip to the United States and Europe with his Malaysian husband, Putput.
The couple married in Antwerp in June.
Kathy Buckham, who knew Mr Chardome through the Citizens Advice Bureau, said before his tragic death he was ''just so happy''.
In an email to her, Mr Chardome had said he had been overwhelmed by the poverty and hardship in Bali and had set about making his ''bachelor life so much more meaningful''.
He established a ''micro-loan'' system, purchasing piglets, raising them and passing on subsequent piglets to families in need; funding English and computer courses for people aged 15 to 20 and running emergency support services for tourist families.
Friend Belinda Crichton, who worked for Mr Chardome and then became neighbours, said his death had left a gap in the lives of all who knew him in Queenstown.
''We wish you had not been on flight MH17. We wish you had decided not to go on that business trip.''
Rachel Rose said the Queenstown community was ''shocked and devastated'' at Mr Chardome's death and contacted the Queenstown Lakes District Council about a week after the crash to inquire about the tree planting.
Within a day it had agreed to fund the purchase and planting, she said.
The liquidambar had been chosen because of its colour, particularly in autumn.