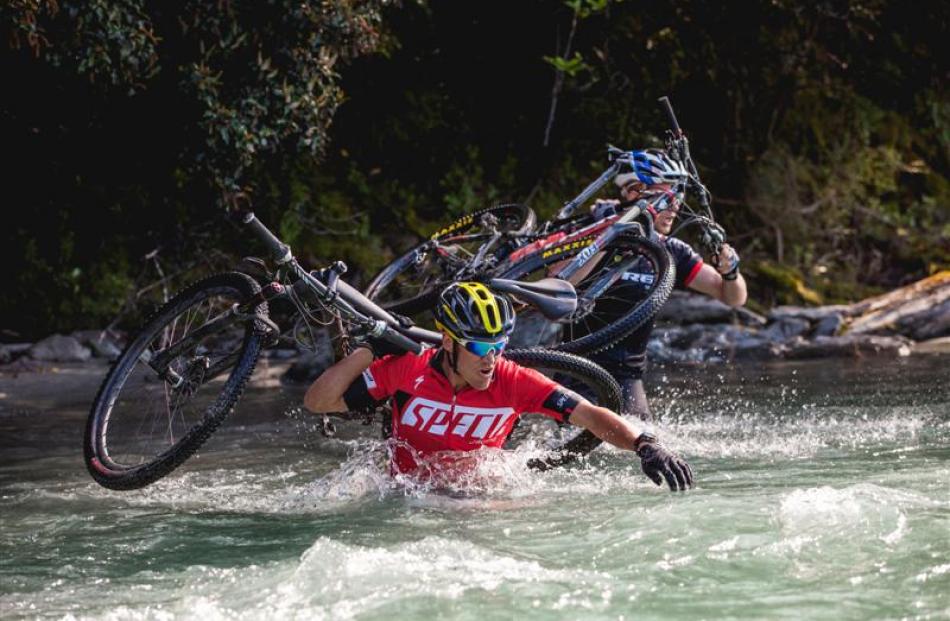 Another international multisport event is being planned for the Wanaka area - and it has some big names behind it.
The Red Bull Defiance two-day team event over 153km of the back country has been scheduled for October 24 and 25.
The event is the brainchild of New Zealand company Agema, owned by Patrick McAteer, of Wanaka, and Mike Watkins, of Auckland, along with two-time Coast to Coast winner Braden Currie, of Wanaka, who is ''newly branded'' as a Red Bull athlete.
Mr Watkins told the Otago Daily Times yesterday the event was the first New Zealand multisport event for Red Bull, and Wanaka was chosen because of the terrain.
The race crosses six high country stations, peaks at an altitude of 1630m and contains some ''steep pinches'' and ''fast-flowing descents''.
It is broken up into seven stages and includes running, mountain biking, kayaking, target shooting and rope climbing.
The event will begin and end in the Wanaka township.
Entries are limited to 150 two-person teams, with each team member required to remain within 50m of their team-mate.
In April, Currie and his three Wanaka team-mates competed in a similar type of race called the Wenzhou Outdoor Challenge, in China, and won the first prize of $NZ40,725.
That event included running, mountain biking, kayaking, orienteering, climbing, abseiling and in-line skating.
Currie, who is overseas, said in a press release he was invited to create the new event.
''Based on my experience of team stage racing in China, I was inspired to develop a style of race that offers epic challenge across a variety of terrains with the additional fun element of racing in a team.''
Mr Watkins said the Wanaka race was shorter than the Coast to Coast but had more challenging terrain.
As it evolved, other disciplines could be introduced.
Two years ago, the Wenzhou event had a stage requiring competitors to lead a horse, he said.
There is a prize of $10,000 for the first team home, a $10,000 prize for the first mixed team home and other minor prizes.
Day one consists of a 56km mountain bike ride, a 19km kayak paddle and an 18km run, including an abseiling component.
Day two starts with a 25km kayak paddle across Lake Wanaka and down the Clutha River followed by a 25km mountain bike ride and target shooting. The event finishes with a 25km run.
Pre-entries were open and only teams believed capable of completing the course would be able to enter.