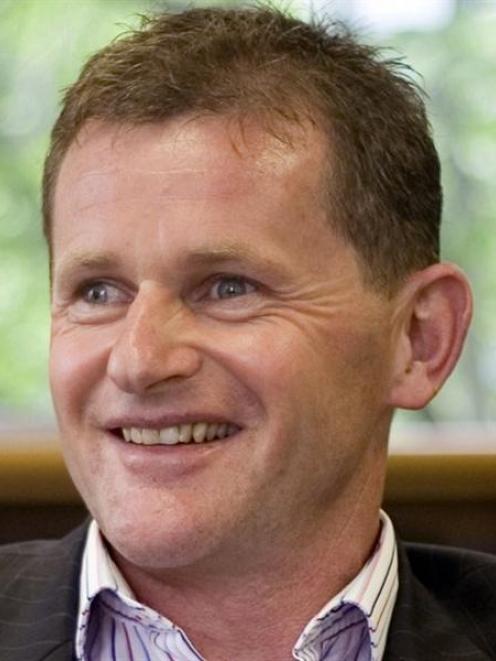 The executive of the Queenstown Lakes District Council has a new look, with chief executive Adam Feeley confirming three of his eight senior managers will come from outside the council.
In the aftermath of the full organisational review, which has resulted in redundancies, a new executive management group for the Queenstown Lakes District Council was announced yesterday and will start work in two weeks.
Mr Feeley acknowledged it had been ''a difficult period'' for the council and its two council-controlled organisations, Lakes Environmental and Lakes Leisure, but he was upbeat about his new staff.
''I think most people are pretty excited, to be honest,'' he said.
Roughly half of the staff who will start their new roles on July 1 will come from outside of the council, with Mr Feeley saying you could not have real change without new people.
''For there to be change, it's got to be tangible.''
The new staff will see the council through what he labelled ''big challenges'', such as the proposed Wanaka sports facility and Queenstown conference centre.
''There's a tonne of challenges there.''
There would be further external appointments in the next week, although the majority of roles had been confirmed, leading up to the July 1 date when changes recommended in the review come into effect.
''Having a new executive management team confirmed in advance of the July 1, 2013 organisational change was an important milestone,'' Mr Feeley said.
Key recommendations from the review, which was conducted by a review team chaired by former Local Government NZ and Auckland Regional Council chief executive Peter Winder, will come into effect on July 1.
These recommendations include the merging of Lakes Leisure Ltd and the council's community services team, the merging of Lakes Environmental Ltd's engineering team with the council's infrastructure services team, the creation of a new legal and regulatory team to manage all the council's regulatory and enforcement functions, and bringing building and resource consents from Lakes Environmental and the council's planning policy functions into a single planning and development group.
---
The new executive team
• General manager, infrastructure and assets: Erik Barnes, internal
• General manager, planning and development: Marc Bretherton, external
• Director, human resources: Beth Bundy, external
• Chief financial officer: Stewart Burns, internal
• Chief information officer: Kirsty Martin, internal
• Director, chief executive's office: Meaghan Miller, internal
• General manager, operations: Ruth Stokes, internal
• General manager, legal and regulatory: TBC, likely to be external
---