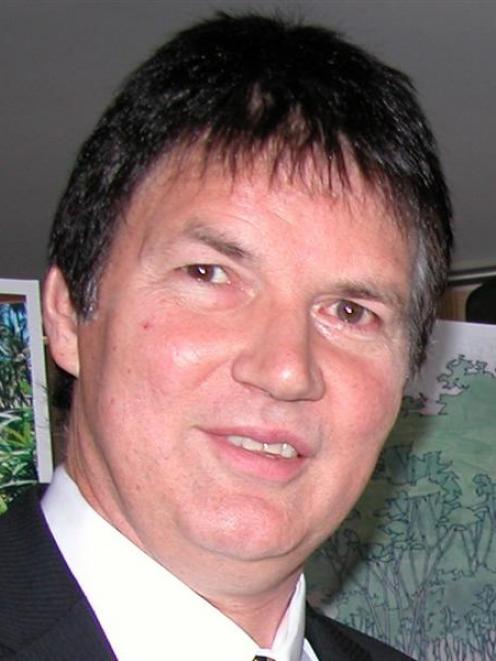 Unimpressed and annoyed property developer Bob Robertson, of Wanaka, plans to ''crank up'' his new 1000-lot residential development near Christchurch, having lost his Pegasus town development to Todd Property Group.
Todd announced yesterday it had bought the 1700-section Pegasus development 25km north of Christchurch.
The town, with its 14ha lake, 18-hole golf course and commercial centre, was developed by Mr Robertson over 10 years and already has 600 inhabitants.
Mr Robertson told the Otago Daily Times yesterday about the problems he encountered when the Bank of Scotland International, from which he had borrowed the money to finance the Pegasus development, got into financial trouble.
The debt was eventually taken over by New Zealand Property Finance, which Mr Robertson says is a consortium of Brookfield and Goldman Sachs in Australia.
In recent months, he had worked to refinance the development in a joint venture with Todd but then ''right at the last minute, life changed a bit''.
Todd acquired Pegasus town ''and dropped us out of the equation''.
Mr Robertson said he had secured his own funder, but Todd ''got over the line'' first.
''We are now completely out of Pegasus town and Todd is in."
Mr Robertson estimated he had lost about $10 million but was the only investor who was involved or was now out of pocket.
''But the real loss is the potential opportunity. It was nearly finished and the profit in the project will be something like about $80 to $100 million.
''Most of the work's done. It's just a matter of collections now, just selling down the last assets. All the development's basically done. So it's a bit annoying after all that."
He would not divulge what Todd had paid for Pegasus but it was a ''pretty sizeable number''.
Mr Robertson said he would now ''crank up'' his Ravenswood development next door to Pegasus.
Development had not yet started although it was zoned in readiness.
Todd expects to complete development of Pegasus in 2015.
Todd Group managing director Evan Davies said in a statement yesterday Pegasus was the group's only landholding in the South Island and represented ''confidence in the strength of the residential market in Christchurch''.