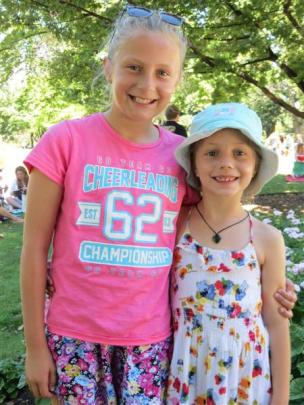 Queenstown Playcentre raised more than $3200 for resources from the Waitangi Day community celebration in the Queenstown Gardens.
However, the total is about the same as the first quote given to playcentre staff for the replacement of the wooden fence at the rear of the play area.
The fence was broken when a Chinese tourist lost control of his rental car on the steep Malaghan St, Queenstown Hill, on Waitangi Day at 11am. Fortunately, the playcentre was closed on the public holiday.
Playcentre supervisor Marata Cooney, of Arthurs Point, said staff were relieved no-one was hurt, but the broken fence meant the centre was closed to children on Friday.
It was hoped to open today, if the repair could be completed in time.
Hundreds of residents and visitors flocked to the gardens to listen to reggae music and DJs, sample hangi food and browse the arts and crafts stalls.