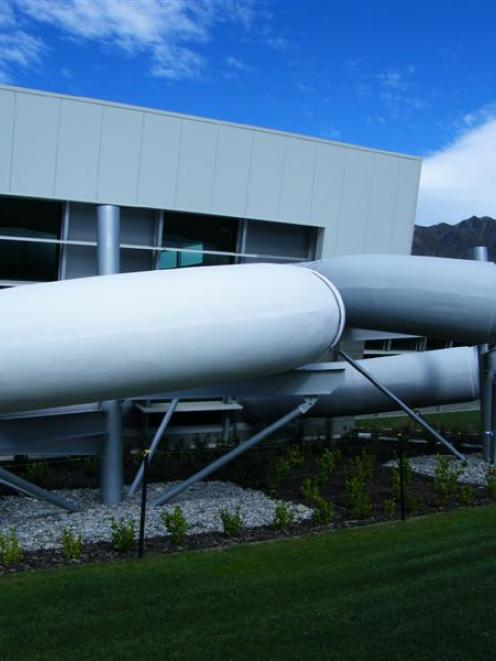 Queenstown's fast hydroslide is under construction after sitting for three years without use at the $18 million council-owned Alpine Aqualand.
The design work was complete by the end of last month and physical construction had begun on Friday.
In November, the Otago Daily Times revealed a dispute over the safety of the fast hydroslide, closed in June 2009, had been resolved through a confidential arbitration process.
At that time, Queenstown Lakes Mayor Vanessa van Uden said the slide would be modified to cater to a wider demographic of users. This followed safety issues over the slide that had not been resolved over the three years.
The fast slide was closed briefly in December 2008 after 69 patrons reported minor injuries, the majority caused by users breaking safety rules. After those closures, the hydroslide ceased operating in June 2009 after a woman suffered a concussion and shoulder injury while using it.
In 2009, the Department of Labour investigated the concussed woman's complaints, but decided not to prosecute.
Last year, the council released information to the ODT confirming $137,348 had been spent on the matter between late 2009 and September 30, 2012.
Of that, $105,492 was spent on legal and arbitration costs, which peaked in the 2011-12 financial year, when $52,115 was spent. The remaining $31,856 was attributed to staff costs. The slide was meant to be complete in time for the summer school holidays in December. However, the engineering design had proved more complex than initially thought.
Council chief executive Adam Feeley said it was important to address the safety issues before moving through with construction.