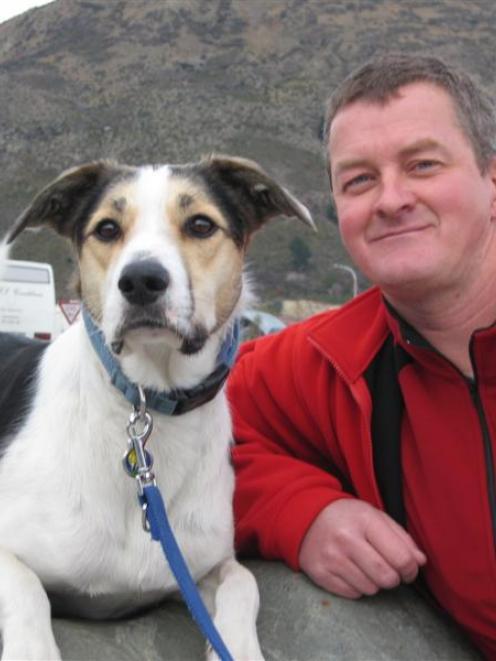 When huntaway cross search dog Fin lifted his head and walked round in circles, his owner Dermot Mayock knew missing Israeli Liat Okin's body was nearby.
Mr Mayock was one of several volunteers who spent day after day out searching for the missing tourist.
Mr Mayock said the searchers had been struggling through dense bush last Thursday when suddenly Fin was doing something different, going round in circles with his nose in the air.
Fin had come across a backpack.
"We went down to the creek bed and I could see the rucksack. It was an awesome sight."
It was identified as Ms Okin's by her name written on it.
"I knew we'd find everything else."
He said after initial elation, he was overcome by an overwhelming sadness.
Because it was 2pm when the backpack was found and the searchers were due out at 2.30pm, they had to leave the site and return the next morning with alpine searchers who roped down to find and retrieve Ms Okin's body.
Originally from Wales, Mr Mayock had trained with search dogs before to moving to Queenstown three years ago.
He said the search was physically exhausting for searchers and for Fin but rewarding to finally recover Ms Okin's body.