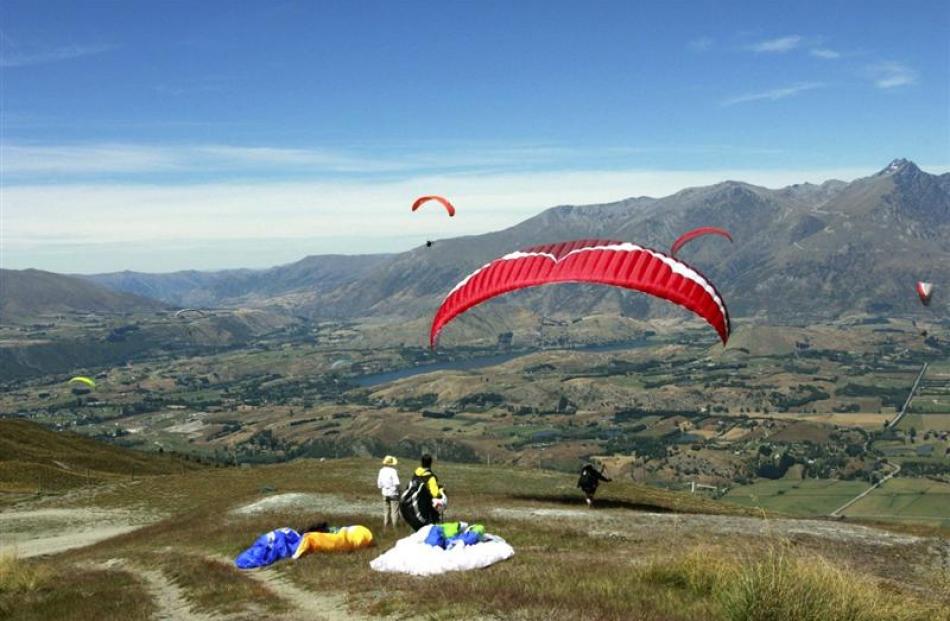 Wanaka paragliding pilot Grant Middendorf, of Lake Hawea, has claimed the title of national champion at the end of eight days of competition in the skies over Queenstown and Wanaka.
Sixty-five pilots were set five tasks and Middendorf said this week winning two tasks, including one he alone managed to complete, helped give him enough points to secure the win.
His next competition is likely to be at Canungra, on the Australian Gold Coast, in September. However, it is unlikely he would be able to attend the world championships in Bulgaria later this year because of a struggle finding sponsorship.