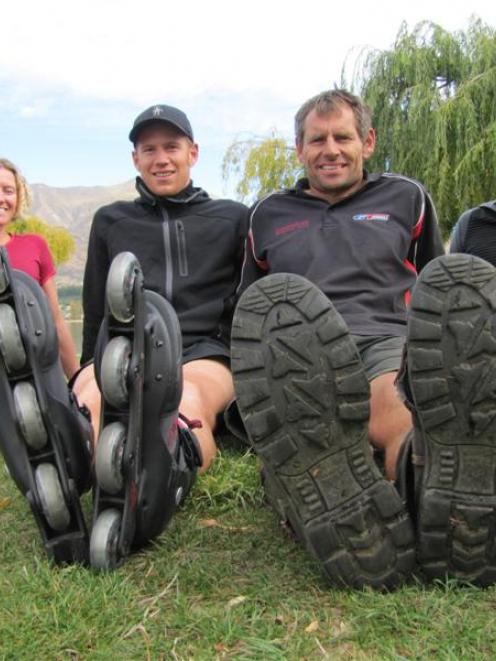 Not only has Wanaka multisport competitor Bob McLachlan been making some rapid travel and visa arrangements this week, he has had a few in-line skating issues to resolve as well.
McLachlan got a last-minute call up on Tuesday to join three of the country's top multisport athletes in a Wanaka team bound for China on Wednesday to compete in the four-day Wenzhou Outdoor Challenge.
The first 8km of the 260km event has competitors on in-line skates.
Not only is it quite some years since McLachlan (42) was on in-line skates, he has been having trouble buying a pair for his size 12 feet.
The property maintenance company owner, who was in the second-placed team in last month's gruelling Godzone Adventure Race, does not expect to have problems with the other disciplines, which include mountain biking, kayaking, orienteering and biathlon.
Two of McLachlan's teammates - Braden Currie and Jess Simpson - are current Coast to Coast champions.
Simpson says her in-line skating experience mainly centres on her eighth birthday, also some years ago.
However, three of the team have been practising on the smooth streets of Wanaka's Meadowstone suburb and see themselves as a good prospect to win the event in China.
The challenge has 25 teams of four competitors vying for a share of $174,000 of prize money.
McLachlan is filling in for Glen Currie, who has recently undergone surgery.