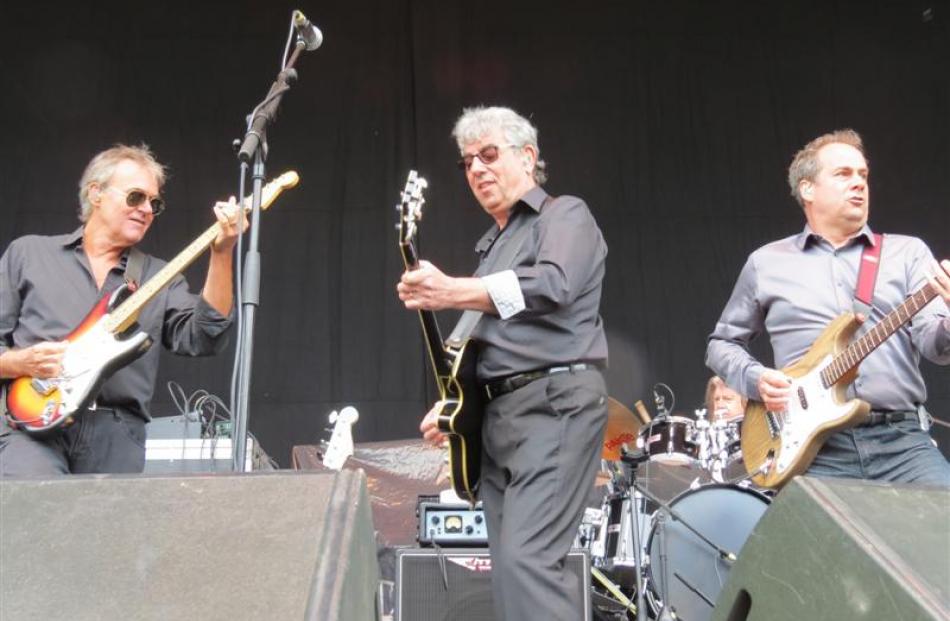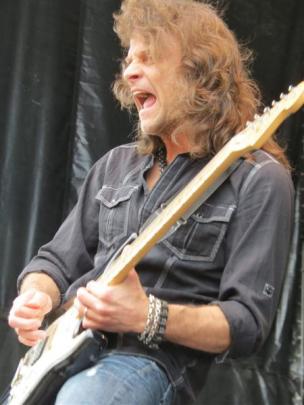 Gibbston hosted the largest crowd of the nationwide Summer Concert tour when more than 14,000 patrons from around the South Island rocked to 10cc, Starship and Lynyrd Skynyrd on Saturday.
People of all ages came equipped with chairs, picnic blankets and sunhats, shrugging off the occasional drop of rain to enjoy an afternoon of singing and dancing to songs they grew up with.
Wakatipu High School four-piece rock band Bahip impressed with its opening set.
Wanaka singer-songwriter and recording artist Jody Direen won new fans with her country rock originals, plus a cover of You Shook Me All Night Long by AC/DC.
English art school rockers 10cc delivered their hits including The Things We Do For Love, Good Morning Judge, I'm Not in Love, I'm Mandy Fly Me, The Wall Street Shuffle and an a capella rendition of Donna.
They saved Dreadlock Holiday for the finale and changed the lyrics to sing: ''I don't like Gibbston, I love it,'' which pleased the audience.
Starship landed with Mickey Thomas and Stephanie Calvert, wearing an All Blacks flag as a dress, trading harmonies as lead singers.
The band performed Sara, Find Your Way Back and White Rabbit, among other tracks, but revellers flocked to the mosh pit for the power ballad Nothing's Gonna Stop Us Now and megahit We Built This City.
''The city we're talking about is Queenstown and you know how to rock 'n' roll,'' Thomas told the crowd.
New Zealand and Confederate flags from the American South were flown when Lynyrd Skynyrd took the stage.
The rebel blues rock survivors played new material from their 2012 album Last of a Dyin' Breed but gave the people what they wanted - the anthems Sweet Home Alabama and Free Bird.
St John Queenstown station manager and event commander Craig Downing said yesterday ambulance officers attended to 35 concert patrons, ''only a small percentage'' of the crowd.
Most were treated for headaches, or overindulging in alcohol, but six people were taken to Lakes District Hospital.
Two were treated for suspected minor fractures from falls. The others were taken for assessment and treatment for existing medical conditions.
Senior Constable Julian Cahill, of Queenstown, was one of several uniformed officers on patrol at the concert site.
''The crowd were great, very well behaved. Just a shame in the last hour we got involved in a couple of incidents which required our attention,'' Snr Const Cahill said, in reference to two alleged assaults by a 34-year-old Gore man outside the concert venue on State Highway 6.
Gibbston Valley Wines chief executive Greg Hunt, of Wanaka, said yesterday the event went well with no traffic problems reported.
''The weather was not too hot and the bands responded to the audience and we really had no issues.
''A great day.''
Event company Greenstone Entertainment chief executive Amanda Calvert, of Warkworth, said about 14,000 people attended the Gibbston Valley Winery concert and a total of about 34,000 for the three concerts.
''The weather in Queenstown was perfect; the bands and crowd were fantastic and we are really happy with the outcome,'' Ms Calvert said.