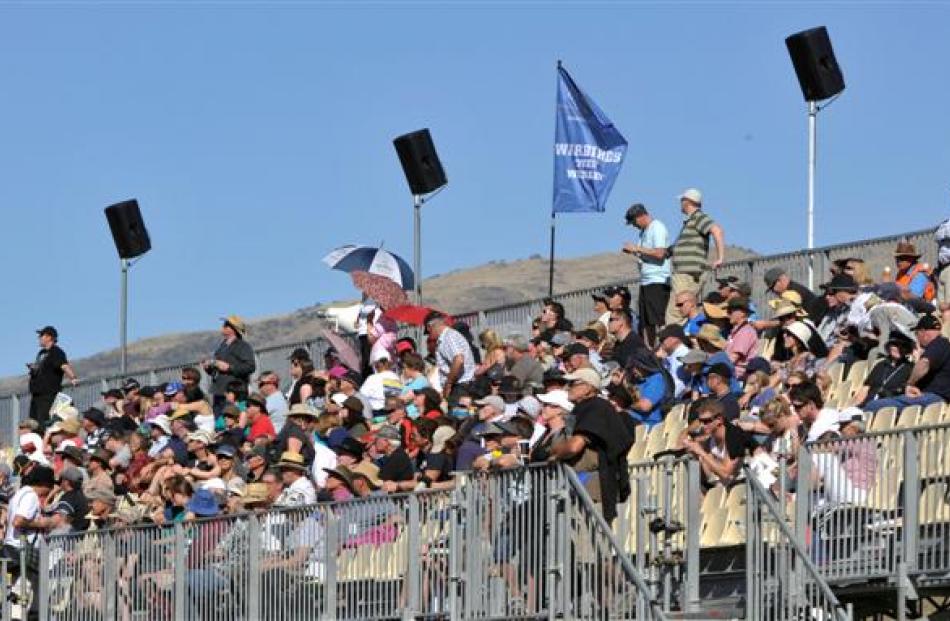 A big crowd, perfect weather and an appearance by All Blacks captain Richie McCaw thrilled organisers of yesterday's practice day for the Warbirds Over Wanaka International Airshow, setting the scene for a huge weekend.
Up to 65,000 visitors are expected at the three-day show.
McCaw, who is a glider pilot and is training to fly helicopters, visited and filmed at the Pacific Helicopter Training display and spent a relaxed day soaking up the show atmosphere, as well as posing for photos and signing autographs.
Event manager Mandy Deans was thrilled with the size of yesterday's crowd but could not provide an attendance figure.
"It has been a stunning day. Everyone is happy. The pilots are happy, the exhibitors are over the moon. They have had so many people through ... I think tomorrow and Sunday will draw even bigger crowds," she said.
There was a rush on sunscreen, bucket hats, cold drinks and ice creams as the temperatures soared into the mid-20s.
Similar conditions are expected today and tomorrow.
Airshow chief executive Roger Clark said it was a "great day".
"When the sun shines, everybody is happy," he said.
The Royal New Zealand Air Force is celebrating its 75th anniversary at the airshow and will play a big role in this weekend's displays.
The show opens at 10am today with fighters sweeping the airfield and ends about 3.45pm with a massed fighter flypast to honour past and present RNZAF servicemen and women.