Organisers are happy with the turnout at the Gibbston Valley Winery Summer Concert near Queenstown, despite big acts from Australia being forced to cancel due to Covid-19.
More than 10,000 people made their way to the 11th annual concert on Saturday. Warm weather greeted the crowds as a variety of New Zealand acts played throughout the afternoon. 
All performing as part of the Summer Concert Tour for the first time, the first main act of the day were 70s rockers Hello Sailor, followed by stellar* who released their first single in 1998. 
The Jordan Luck Band, headed by Jordan Luck of the Exponents, had the crowd rocking to Kiwi anthems
Victoria
,
Why Does Love Do This To Me
and
I'll Say Goodbye
.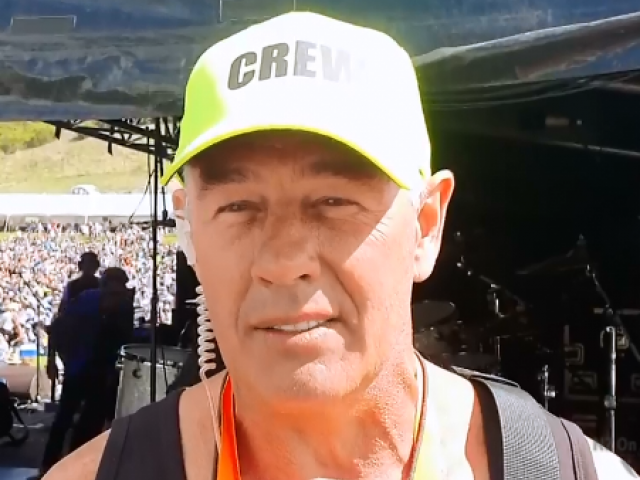 As the show rolled into the late afternoon and early evening, fans geared up for the final two acts of the day, Dragon and Gin Wigmore.
Some Australian acts had to be cancelled just two weeks before the concert due to and outbreak of Covid-19 across the Tasman.
But Greenstone Entertainment general manager Dean Calvert said he was happy with the turnout of 10,000 people.
"It is a smaller turnout - but at least we're out here having fun, enjoying live music again with friends and family.
"It's great to see the people come out. We're the only place in the world that can do this.  Other events have been cancelled in the last week around the world, but we're here and we're making it happen, so it's fantastic."
Mr Calvet hoped the event would help the Queenstown economy survive in the continued absence of overseas tourists.
"We support the local region and community - we've got 240 suppliers that we pay and support. And everyone relies on this sort of thing. 
"Queenstown more than anyone is probably going through tough times with the drop in tourism. So this is an important thing."