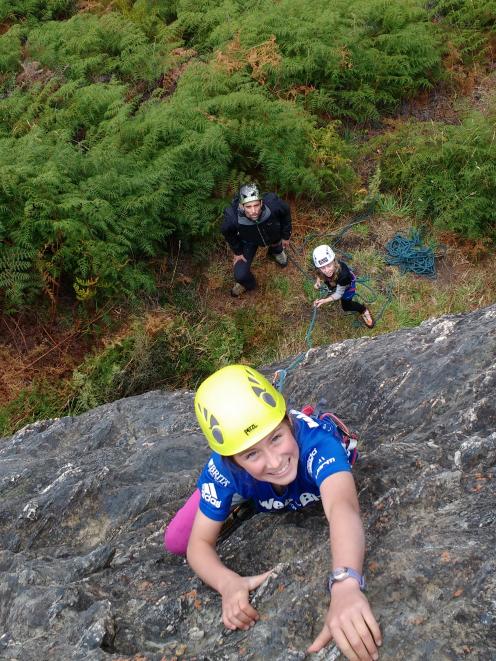 Eight  young Queenstowners have been scaling new heights in the first of what is hoped to be regular rock-climbing courses for Wakatipu children.
Queenstown Climbing Club and commercial operator Climbing Queenstown joined forces to run the five-day course for eight children last week.
Chief instructor Paul Cunningham took the five boys and three girls - aged 11 to 16 - on day trips to crags in Queenstown's Sunshine Bay, Diamond Lake near Wanaka and Wye Creek on the Remarkables.
The week was capped off by an overnight trip to the Sebastopol Bluffs in Aoraki-Mt Cook National Park.
Mr Cunningham, who is operations manager and an alpine guide for Climbing Queenstown, was accompanied by another of the company's instructors as well as a volunteer instructor from the Queenstown Events Centre climbing wall.
The eight children, who already had experience on the indoor climbing wall, loved the course and ``lapped up'' the information they were given, he said.
``These guys were picked for their enthusiasm.''
The course was subsidised by the club and Climbing Queenstown provided its services at cost.
That had kept the cost to the children's families to $150 each for the five days, including the overnight trip.
Thirty children had applied for the course, and he hoped to run another later this year for some of those who missed out.
He also had a longer-term ambition to run the courses every school holidays.
``I have big hopes that we can get funding.''