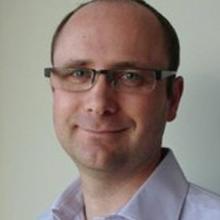 The growth of residential visitor accommodation is severely affecting housing affordability and long-term rentals in the Queenstown Lakes district, an economist says.
Giving evidence to a proposed district plan hearings panel in Queenstown earlier this week,  Infometric senior economist Robert Heyes said the growth of residential visitor accommodation, driven by Airbnb, had come at a time when the capacity of commercial accommodation in the district had stalled.
It provided a source of income to hosts and businesses that serviced the properties, such as cleaners, and helped the district accommodate growth in visitor numbers.
However, it was having a negative impact on the supply and affordability of long-term rental property, and was likely to keep doing so "in the short-term at least".
Since 2015, the district's resident population had grown at a much faster rate than the national average, while its stock of long-term rental properties stopped growing, Mr Heyes said.
Property owners could earn "much higher" yields from providing short-term visitor accommodation than long-term rentals.
Airbnb activity in the district had grown by an estimated 85% in the 16 months from October 2016 to February this year.
Mr Heyes is an expert witness for the Queenstown Lakes District Council in hearings on the latest batch of chapters in stage 2 of the proposed district plan.
Notified last November, new rules for residential visitor accommodation propose reducing the number of rental days a year from 90 to 28, with no more than three separate lets.
In a summary of her evidence for the panel, council senior policy planner Amy Bowbyes recommended raising the number of days a year to 42 and removing the rule of no more than three separate lettings.
Anyone wanting to rent their property for more than 42 days would need a resource consent.
Ms Bowbyes said relaxing the rules in that way would provide "additional flexibility" while still allowing residential visitor accommodation to be managed.
Chairman Denis Nugent and commissioners Bob Nixon, Sarah Dawson and Calum Macleod are also hearing submissions on transport, earthworks, signs, and open space and recreation.
The hearings are expected to continue until September 28.