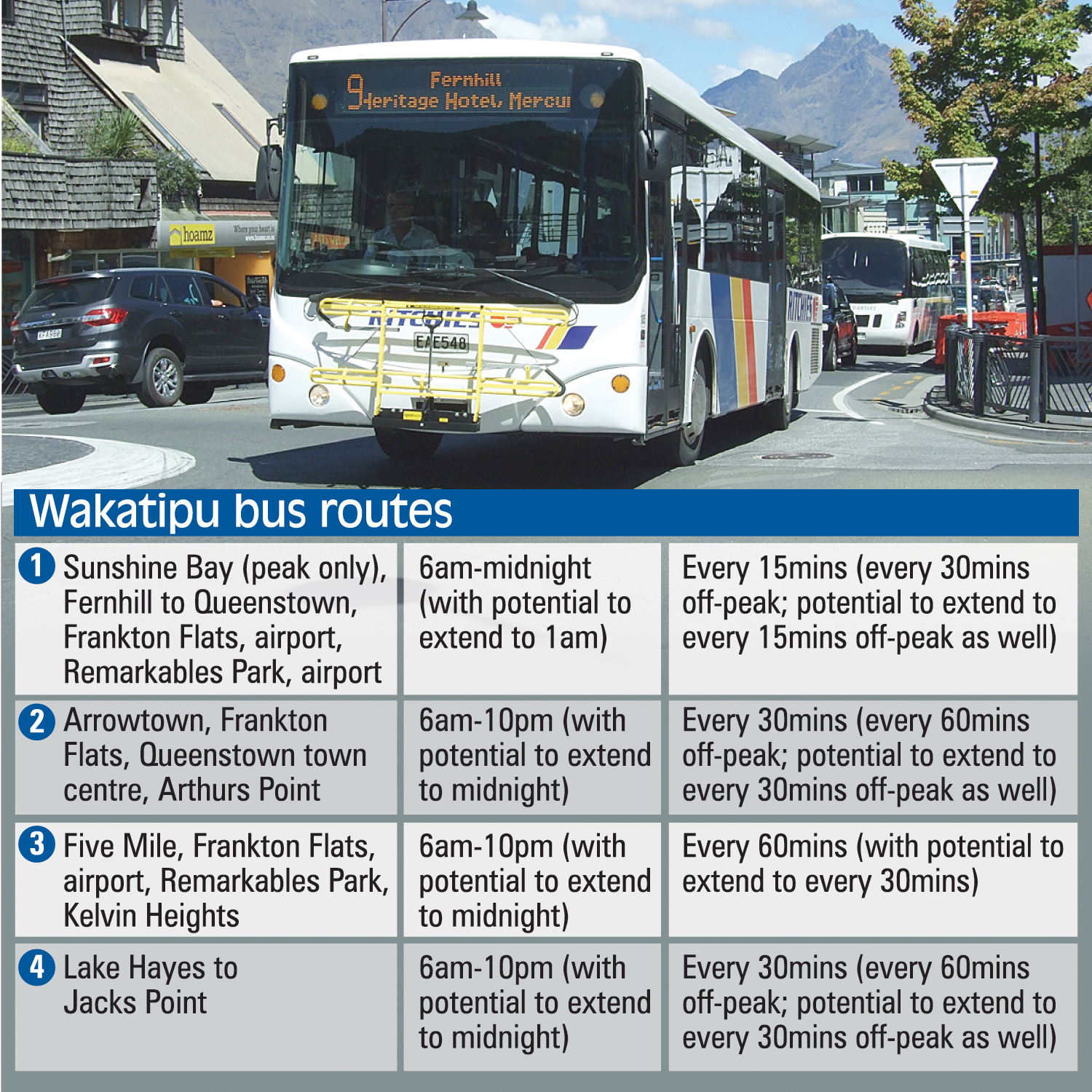 A revamped bus system will be launched in the Wakatipu later this year after funding was confirmed this week.
The Queenstown Lakes District and Otago Regional councils have approved funding in their annual plans in the past week after consulting residents in March and April.
The councils will levy targeted rates to subsidise the service, which will also receive ongoing funding from the NZ Transport Agency.
Expected to start some time between October and December, it will replace the existing, under-utilised service run by private operator Ritchies.
Its key features are the trial of a $2 fare across all zones for GoCard users and a free transfer within 30 minutes.
Buses will follow existing routes and run every 15-30 minutes in peak times. They are expected to have free Wi-fi and cycle racks.
Queenstown Lakes District Council (QLDC) infrastructure committee chairwoman Alexa Forbes said the new service would be a significant step towards a public transport system offering a viable alternative to private cars.
It would ease traffic congestion and reduce pollution in the area, but was a "use it or lose it" offering.
"What it needs now is for the community to truly support it.
"We think the time is right, that people are ready to make the switch to convenient affordable transport, and I'm sure it will be welcomed."
NZTA director regional relationships Jim Harland said the network was "another step in the partnership approach to reducing Queenstown's congestion issues".
ORC chairman Stephen Woodhead said the council had brought forward a review of passenger transport in the Wakatipu by a year to fast-forward the service's introduction.
The QLDC has signalled it will hike downtown parking charges to accompany the service's introduction.