A Queenstown skydive company has refused to confirm whether a tandem jumpmaster involved in last week's presumed fatal accident has been grounded.
The search for Tyler Nii (27), of California, is continuing while NZONE operated in the skies near the search zone - having resumed on Sunday.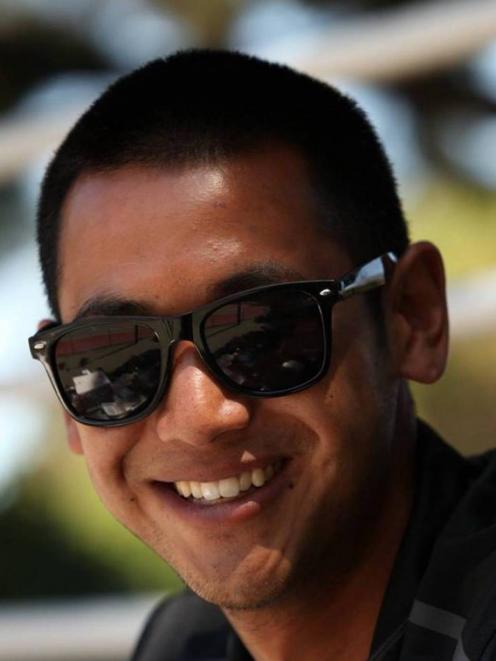 The company refused to comment on the status of the jumpmaster, saying it had nothing more to add to a media statement released yesterday about recommencing operations.
It is not clear whether a jumpmaster involved in a fatal accident would be stood down automatically.
Mr Nii is presumed to have died after something went wrong on his tandem jump descent last Wednesday, causing Mr Nii and his instructor to fall into Lake Wakatipu.
The instructor was pulled to safety but Mr Nii remains missing following an extensive search.
A spokesperson for the CAA said responsibility for grounding individuals lay with the NZ Parachute Industry Association.
"We don't issue those documents - the association does on behalf of the Civil Aviation Director,'' the spokesperson said.
But NZPIA chief executive Jennifer Lowe said she could not comment while the investigation was ongoing.
The Police National Dive Squad yesterday began operating from a red barge about 1km off the shore of Jack's Point in Lake Wakatipu, using specialised sonar equipment to search for Mr Nii, without entering the water.
Inspector Olaf Jensen, Area Commander Otago Lakes Central, said the dive squad had been out on the water since 6am today to deploy the technology.
Lake Wakatipu averages temperatures between 5degC and 10degC and 300m in depth for half its length.
Speaking to The New Zealand Herald from California, Mr Nii's mother, Nancy Nii, described him as smart, active and athletic.
"At the age of 2 he was into every sport he could, from basketball, golf, tennis, soccer, baseball and volleyball.''
After graduating from California State Polytechnic University, Pomona, he worked as a tennis coach for children in the San Francisco Bay area.
"[He was] always having his friends over laughing and having a good time. He went on a couple of vacations, to Madrid and London, by himself and loved travelling.''
Their focus was on getting their son, uncle and brother home.
"We are hoping to go to the lake and praying that we will be able to bring Tyler back home with us, so we can start our healing process. We have no idea what to do other than that.
``It has been so tough for us to be so far away and feeling so helpless.''
As reported in The Mercury News, published in San Jose, California, Mrs Nii and her husband, Bob, would be travelling to New Zealand today.