One person is dead and ten injured, including one in a critical condition, after a crash between a car and a tourist bus near Kingston this morning.
Police confirmed a passenger in the car died in the crash after the the two vehicles collided about 7.20am on State Highway 6, which has this afternoon fully reopened to traffic.
Another person, believed to be the driver of the car, was critically injured.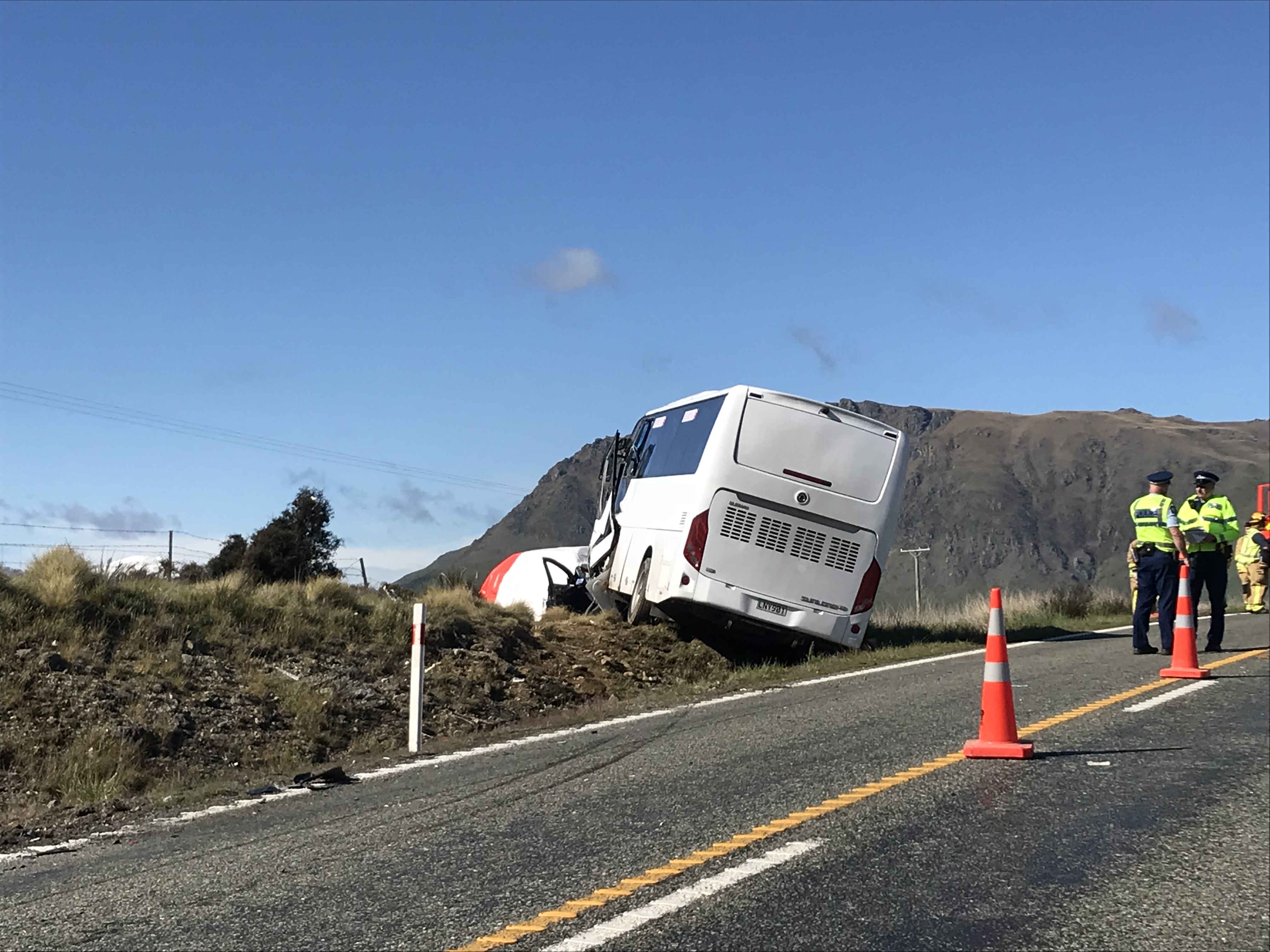 The Otago Daily Times has been told the driver of the car was passing a truck when the collision happened.
The collision reportedly happened next to the truck's driver door.
A St John spokesman said one patient had suffered critical injuries, three moderate injuries and six minor injuries.
The patient with critical injuries, believed to be the driver of the car, was being transported to Dunedin Hospital by helicopter.
A helicopter was on the scene as of about 8am and left just after 9am.
The patients with moderate and minor injuries were being taken to Lakes District Hospital in Frankton.
Otago Lakes-Central area commander Inspector Olaf Jensen said the car was heading north when it collided with the bus heading south.
Police were yet to identify the passengers and it was "too early" to determine the cause, Insp Jensen said.
Asked about the stretch of road, where one person was killed two weeks ago when a bus collided with a car, he stressed the importance of "driving to the conditions" on what was a busy tourist highway.
St John sent two helicopters, four ambulances and one car to the scene.
The bus ended up off the road, beside the southbound lane, near the brow of a small hill. It is upright, but on a lean.
There were multiple emergency services at the scene, including at least six police cars, two fire engines and ambulances.
A helicopter was sitting on road at the scene before it took off after 9am.
The Serious Crash Unit is investigating. 
The crash was believed to be about 5km south of Kingston where traffic was backed up.
NZ Transport Agency said SH6  at the intersection with Allandale Rd was reopened to one lane after 10.30am, and fully reopened around 3.40pm.
Stop/go traffic management was in place for a time. 
The accident follows another crash involving a car and a bus carrying 14 tourists near the Devil's Staircase south of Queenstown two weeks ago in which one person died.
- additional reporting by NZME