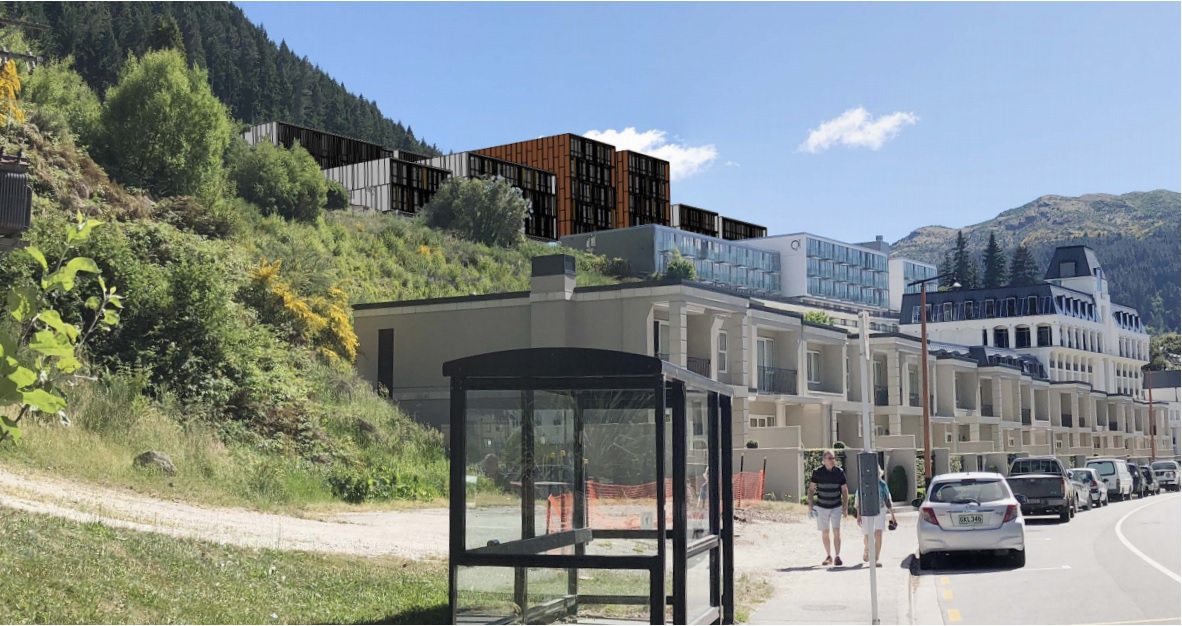 Hotels near the site of a proposed 162-room hotel in central Queenstown claim the development could harm their businesses and be a "nuisance" for guests.
Singapore developer Well Smart Investment Holding lodged resource consent applications last year to build the seven-storey hotel and carry out associated earthworks opposite the QT Queenstown and Rydges Lakeland Resort hotels, both owned by Event Hotels (NZ).
Event Hotels' submission opposing the plans states the company was concerned about potential adverse effects of the development on the environment and the operation of its two hotels, including noise affecting guests and traffic during construction.
The company argued that with a construction management plan yet to be prepared, there was "considerable uncertainty in terms of the scale and effect" of the build.
The blockbuster Thompson St development would be accessed from both Thompson St and Glasgow St. It would include two restaurants, a bar, and car parking facilities to service the hotel.
Well Smart sought to undertake 24,540 cubic metres of earthworks over an area of 8090sq m and breach construction noise limits for the hotel to be built.
The submission claimed the application provided "inadequate information" about the development and construction requirements.
"It is not clear if cranes will be required for the hotel construction, nor if the submitter's properties will be affected by their location and use."
Homeowners living next to the site also opposed the plans, submitting that the hotel would be visually dominant and result in a loss of views and residential amenity.
The proposal will be subject to a resource consent hearing at the Crowne Plaza in Queenstown from December 4-5.
The developer also applied for resource consent to build a five-star, 227-room hotel and retail complex in central Queenstown last December, which would be stepped up from Shotover St to Man St.
Well Smart planned for a modular system to be used to construct most of the complex off-site in the same way proposed for the Thompson St hotel.