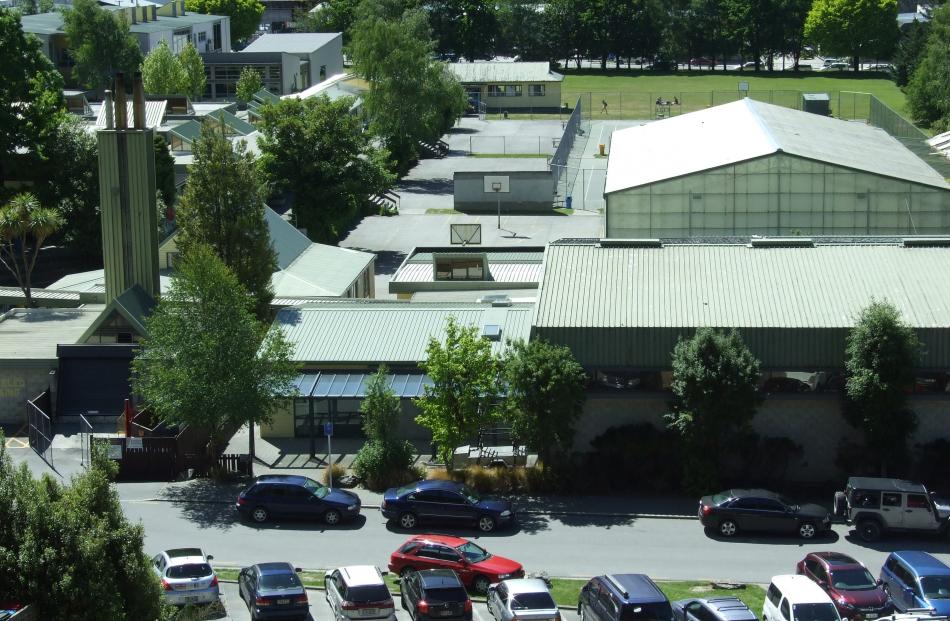 Moving a school to a new site hardly ever happens in New Zealand, which is why the staff at Wakatipu High School have no playbook to follow when they move to a new campus in Frankton in time for term one next year. Guy Williams asks principal Steve Hall how preparations for the big move are going.
Imagine moving an entire high school in less than a month.
That is the logistical challenge facing Steve Hall and his staff as they prepare to move from the school's home for the past 37 years, in Gorge Rd, to a flash new campus in Frankton.
Mr Hall said detailed planning started about a year ago, and the school's executive officer, Andrea Wilton-Connell, was working on the move almost full-time.
Deciding what to take with them had been a "ginormous" job, he said.
"You think what it's like to move house. We've had to look at every single item — there are thousands of them," Mr Hall said.
"There's everything from desks and chairs to lathes, ovens, snow shovels, lockers — everything you can imagine."
Ms Wilton-Connell said the Frankton campus would come complete with new furniture, such as desks and chairs, and a new computer network.
The school was also buying additional equipment to exploit the building's greater technological capabilities. But most teaching resources, such as books and scientific equipment, would be taken with them.
Everything left over — more than 1700 items including surplus furniture and equipment — is now for sale in an online auction that continues until Wednesday. It will be followed by a garage sale of more items at the old school on December 2.
Mr Hall said he would get the keys to the new school on December 22, but moving items  from Gorge Rd to Frankton could not start until January 3 — less than a month before the first pupils  arrived for induction on February 1.Despite the challenges ahead, the staff were well prepared."I do feel confident we're going to do a good job of this.
"It's been a massive project and it's going to be nice to have that all behind us — just to get into the new building and get on with it.
"A few teething issues were inevitable.
"We will have to be flexible and adapt and make changes — it's such a massive project, that's just a part of making it successful."
After a two and a-half years of construction costing  $25 million,  the school will open with capacity for 1200 pupils. The starting roll in term one is expected to be about 980.The second phase of the build, to increase capacity to 1800, is expected to be completed by 2020, although that timeframe has yet to be confirmed.
"Because it takes a long time to design and build stuff, we're expecting that to start pretty soon," Mr Hall said.
The school is one of four being built in a $298 million public-private partnership between the Ministry of Education and consortium Future Schools Partners.
The consortium is responsible for designing, financing, building and maintaining the school property.
The Otago Daily Times understands the new campus has relatively little parking for staff and pupils.  Mr Hall confirmed it was "not unlimited", but there would be more spaces than those offered by the current school's Fryer St car park. The number of  parking spaces had been decided by the ministry as part of the  new school's Green Star efficiency rating.
"One of the things about Green Star is that it tries to encourage people to use public transport and other forms of transport other than just everybody bringing a car."
No more parking would be provided in the project's  second phase.
"We think it's going to be OK."
Mr Hall said he often visited  the new campus  and was more impressed each  time.
"It's just so sunny and feels so spacious, and it's a stunning location with the Remarkables in behind it."
When Queenstown Lakes District High School was formed in the 1930s, they chose Ad alta for the motto. That translates to "reach for your heights".
"So when you see the Remarks behind it, it's like it was meant to be."