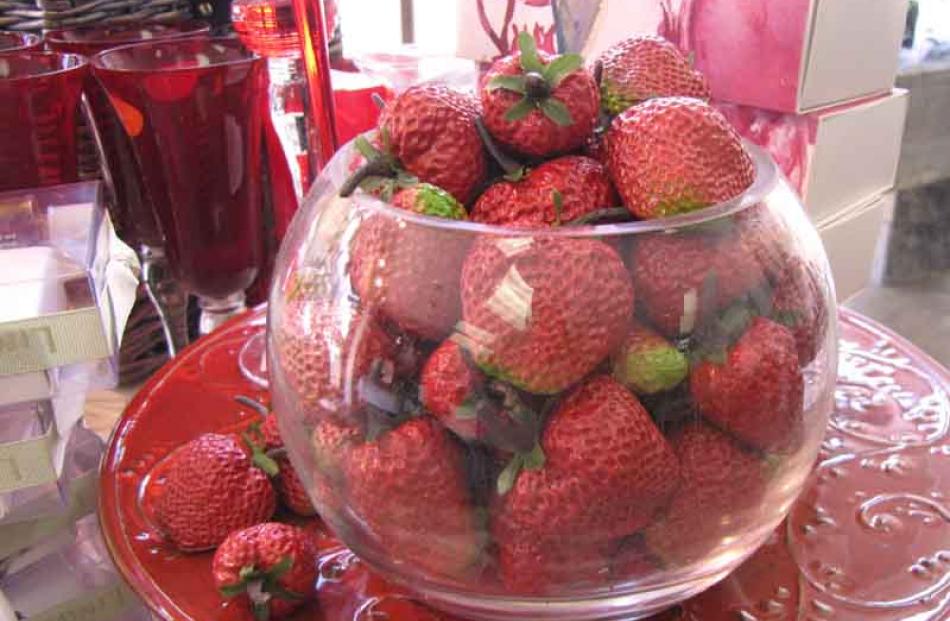 Queenstown couples can expect traditional gifts this Valentine's Day, but some are spicing things up with "naughty" surprises.
Renaissance florists Belinda Stott (left) and Amanda Dodds, of Queenstown, are busy as Valentine's Day approaches.
The manager of gift shop In the Pink, Andrea Crawford, said business had been boosted this week with men and women buying gifts for Valentine's Day.
Men had been buying mostly jewellery, cards and chocolates.
Peter Alexander sales assistant Linda Coultrip said she was surprised how many men had come in this week to buy lingerie for their partners.
The store was carrying a special range for Valentine's Day.
The owner of Goldfields Jewellers, Trond Johansson, said he had sold a few heart-shaped pendants, but no "huge" diamond rings.
He thought people were keeping the day low key, rather than splashing out on expensive gifts.
"Card shops and chocolateries will do well," he said.
Owner of Renaissance florist, Tanya Northcott, said she was very busy in the days leading up to Valentine's Day.
St John will again be delivering orders as a fundraiser, with all delivery fees going to the organisation.
The patron saint of lovers, St Valentine, was a priest martyred in 269 or 270 AD.
Photos by Joanne Carroll.