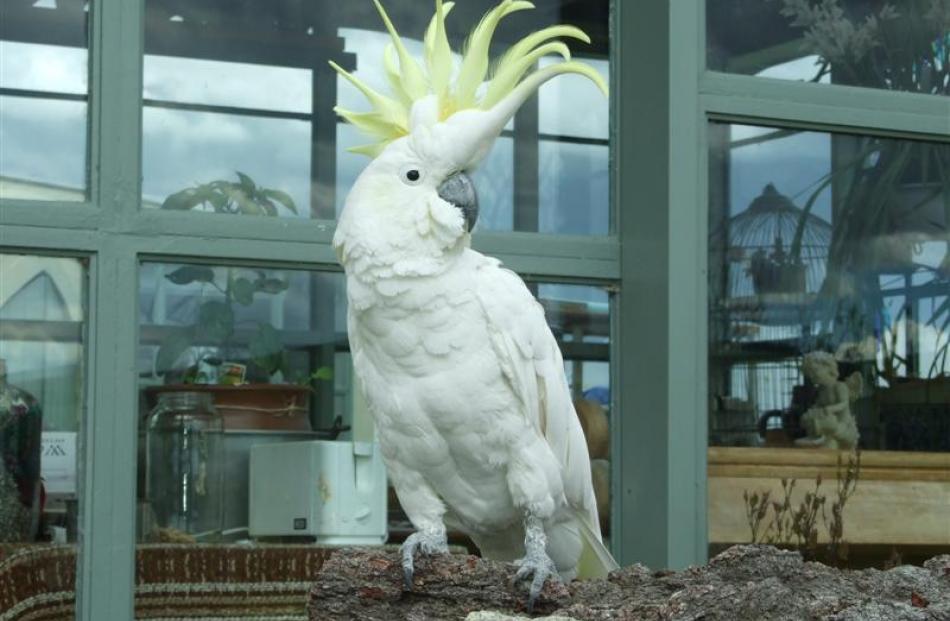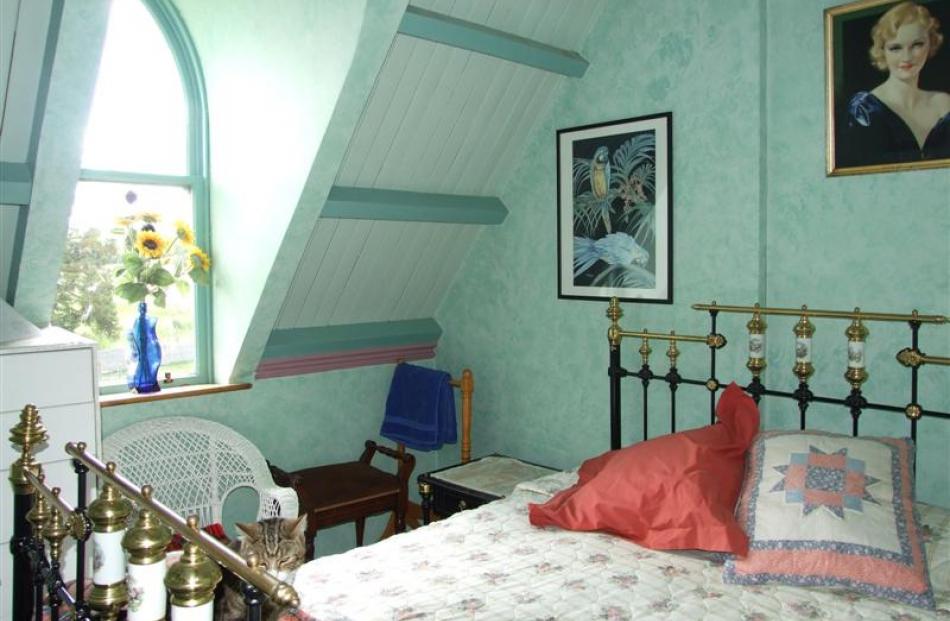 Alongside the hustle and bustle of State Highway 1, a South Otago couple has carved out their own slice of rural heaven - in the former Milburn Presbyterian Church near Milton. Otago Daily Times reporter Helena de Reus takes a look inside the private home.
For Bernard and Christine Flannery, the old church at Milburn offered a change in pace from city life and a chance to have a rural lifestyle in a unique building.
Standing alongside State Highway 1 at Milburn, less than 5km north of Milton, is a 112-year-old church converted into a private home and gallery.
A firefighter from Invercargill, Mr Flannery also builds in his spare time.
Bernard bought the church in 1989, after he spotted it while driving between Invercargill and Dunedin.
''I happened to notice this church - it was a five-second glance, that for some unknown reason kept recurring until I did something about it.''
The church was not for sale.
Bernard visited the neighbours who showed a custodial interest in the church property and showed some reluctance by confirming it was not for sale.
''However further discussions with some other locals, led us to members of the church committee that appeared more favourable and the decision was made to put the property up for tender.
''I wasn't really sure what I wanted to do, there was just something about this church.''
His tender was accepted and suddenly Mr Flannery found himself the owner of a church.
''I made the decision to move here but I wasn't really sure what I wanted to do.''
The purchase of the church also uncovered some of Mr Flannery's family history.
''I come from Edendale but my Dad asked why I wanted to live in a cold, wind-blown place like Milton. I said, ''What would you know about Milton?'' He said he was born there.''
However, the church was not in good shape and restoring it was no easy task.
''We had no running water, no heating, and limited electrics. It was very cold. The water tank that I had supplied for rain water was stolen and some vehicles that I moved to the church property were also tampered with. I cracked a rib the first day preparing the building for my family to relocate. It wasn't a great start. I don't know what it was about this place. The building itself just appealed.''
The Flannery family was without running water for years, using water from a tank kept on a trailer supplied by the ''custodial'' neighbour.
One of the biggest projects was lifting up the floor and making it level, he said.
Another large job involved taking out a stage and using the timber to build a mezzanine floor, creating an upstairs living space.
Bernard also extended the vestry, building on a conservatory-aviary area, dining room and garages.
''I know a lot more about building now, full stop. I just saw lots of fun ahead and we'll keep on making changes. You've only got one whack at it, so you just get in there.''
Every window has been removed and re-puttied. Many required reglazing.
The Flannerys have added their own flair to the building, including stained-glass windows and panels they designed and made themselves.
However, the couple have also tried to keep the identity of the building, using old wood and furnishings in the restoration.
''We've tried to keep the character of the place. We salvage beams, wood, and furniture from old houses.''
The church pews provided seating throughout the house, the old wooden barrier around the pulpit was used to build stairs to the upstairs bedrooms, and an old offering tray is now proudly displayed in the kitchen.
The building is closed to the public with the exception of the gallery.
Mrs Flannery is an artist, and the gallery is filled with her quirky designs on glass, fabric, and canvas.
Painted glassware - wine glasses, vases, jars and bowls - feature flowers, butterflies, and other flora and fauna. Old chests of drawers and shelves are lined with colourful glassware which attracts travellers passing by.
Work by guest artists, her friends, is also featured in the gallery, which is open when the Flannerys are home. Visitors are welcome to stop and browse.
Mr Flannery is also a talented self-taught pianist, quickly picking up tunes by ear. Tucked away in the gallery is a piano and when he plays, the sound carries well in the former church.
On 0.2ha they have established several gardens, a vegetable plot, and an enclosure with turkeys and chickens.
''Everything we do is without sprays.''
Although the church and grounds are still a work in progress, the couple are happy in their rural property.