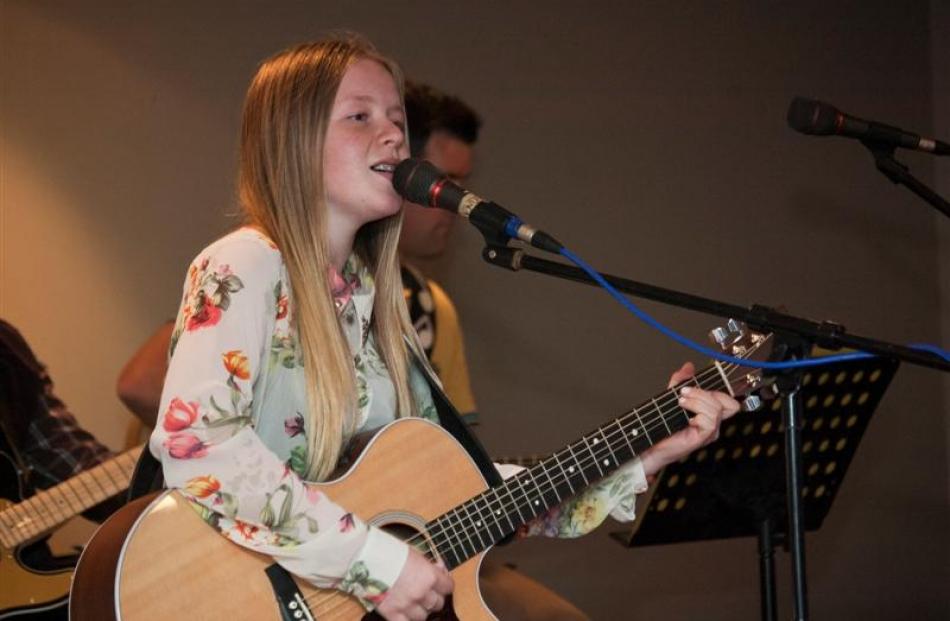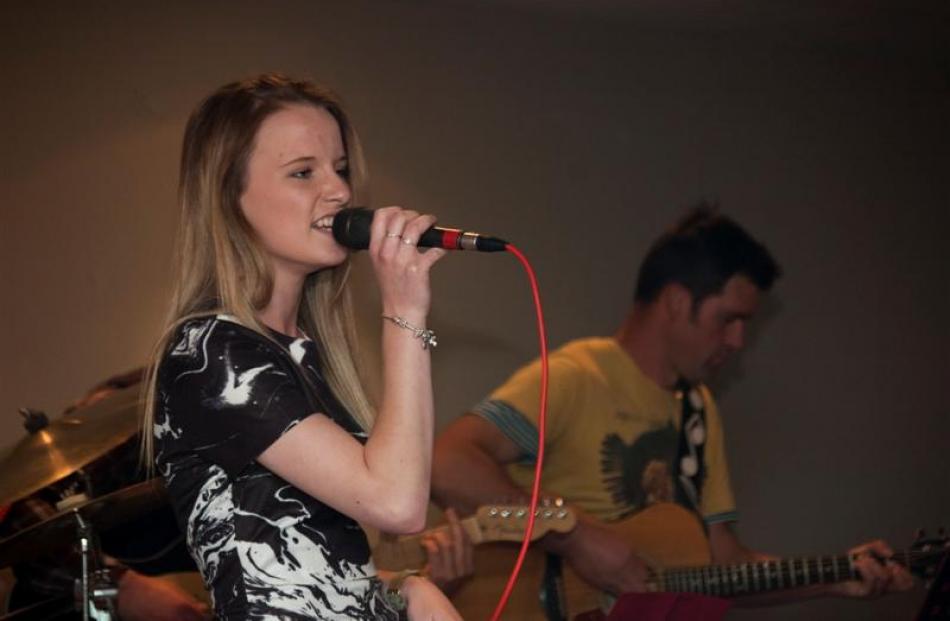 It is a family affair.
Kaikorai Valley College year 11 pupil Renee O'Brien (15) took home the hardware for the best intermediate performer at this year's Big River Talent Quest in Balclutha.
The Mosgiel teen brought her mother, Jan O'Brien and grandmother Maggie O'Brien to support her along with little sister, Aliyah, who performed in the junior category.
Her mother said Renee, who had played the guitar since she was 9, had improved over the years.
''She plays every day,'' Renee's self-proclaimed biggest fan said.
''She sits in her room and plays constantly.''
The Balclutha talent quest is known as a ''no-pressure, laid-back, friendly'' talent show and this year the two-day event drew 82 adult contestants on Saturday and 116 youths and children on Sunday to perform at the Rosebank Lodge.
Waikouaiti, Dunedin, Mosgiel, Blenheim, Queenstown, Balclutha and surrounds, Gore and Invercargill were all represented at the show, hosted by the Clutha Country Music Club.
Club vice-president Lynn Smart said the event, which began more than 20 years ago, had continued to grow and had been a two-day event for the past three years.
Contestants came from around Otago.
Former Gold Guitar winner Teisha Seymour, of Milton, first performed at the talent quest when she was 7, and on Saturday, as a 20-year-old, she worked as the rhythm-setter to communicate contestants' wishes for their songs to the band.
House band guitarist Aaron Jury said the senior winner, Steph O'Brien, of Dunedin, was a great vocalist.
''She's fantastic, she's really talented,'' he said.
Clutha Country Music Club president Jo Thomson said Saturday's competition for senior contestants was a ''fabulous, great day'' but the event was about fostering talent and encouraging people to perform, whether under 12 or over 60.
Winners were. -Sixty plus: John Morgan (Mosgiel); 40 plus, Monica Barkman (Dunedin).
Senior solo: Steph O'Brien (Dunedin); senior '50s-'60s, Steph O'Brien. Senior: Country rock, Steph O'Brien; variety, Peter Rhodes (Balclutha); duo, Arthur Bouman and Geena Fagan (Balclutha/Dunedin); gospel, Ashlee Young (Dunedin); overall winner, Steph O'Brien.
Highest scoring instrumentalist: Peter Rhodes (Balclutha). Tiny tots: Emma Stanton (Dunedin).
Junior: Novice solo, Alex Maffey (Dunedin); solo, Amber Niven (Invercargill); country rock, Curtis Swann (Tuatapere); gospel, Amber Niven; audience choice, Curtis Swann; overall winner, Amber Niven.
Junior/intermediate: Variety, Luna Koyana (Balclutha); duo, Renee O'Brien and Michelle Hendriks (Mosgiel-Balclutha); '50s-'60s, Renee O'Brien.
Intermediate: Solo, Courtney Horrell (Gore); gospel Renee O'Brien; country rock, Michelle Hendriks (Balclutha); audience choice, Caci Mineur (Balclutha); overall winner, Renee O'Brien.