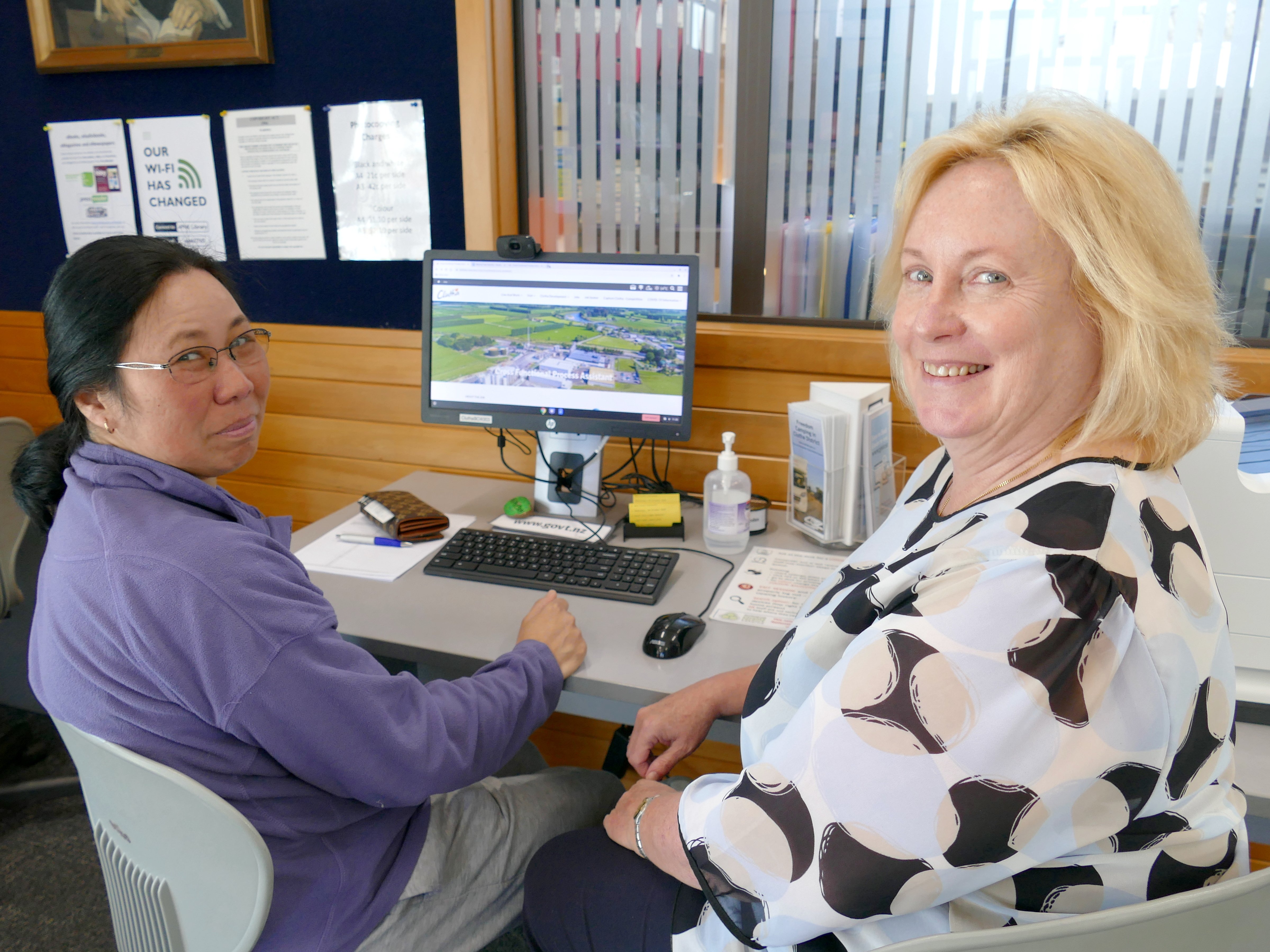 Clutha's libraries hope to become hubs providing community-wide access to technology during the next two years.
Clutha District Council library-service centre manager Debbie Duncan said the new initiative had arisen thanks to Government funding, likely to top $200,000 between now and July 2021.
The money had enabled the council to hire two new "digitally literate" staff, who would help formulate and oversee delivery of the new programme, both within its libraries and through community outreach.
Mrs Duncan said the new team would help improve digital connectivity and literacy within the district's communities, fulfilling the Government's drive behind the funding - "digital inclusion".
"The Government came to fully appreciate during lockdown how crucial digital connectivity and literacy are for people today, and the important role libraries have had in driving this to date.
"More and more people use free library internet and computers to contact government departments, look for work and prepare and send CVs, and conduct things like bill payments and banking.
"The recent lockdown has also shown how critical things like social media and video calling can be to keep people connected."
A detailed programme of community engagement was yet to be formulated for Clutha and Mrs Duncan said she welcomed people's input.
"We're right at the start of this now and we want to make sure we're delivering the types of resources and training our residents want and need."
She gave examples of older residents who might wish to improve social media or digital communication skills, or school or other groups keen to learn about the cutting edge field of virtual reality.
"We'd like to hear from people."
Mrs Duncan said she hoped the programme would be "transformative" for Clutha.
"When you walk into a library at present you see books, and books alone.
"Books remain important, but so, increasingly, are digital materials. As librarians, we're kaitiaki [guardians] of essential information resources for our communities.
"This new funding can only help enhance that role."