They will not see it, but some southern residents will be able to participate in a locally produced Anzac Day ceremony by turning on the wireless.
Saturday's broadcast on Hokonui Radio will start at 7am and Gore Returned and Services Association president Jarrad Scott said the normal features of an Anzac Day service would be on the airwaves.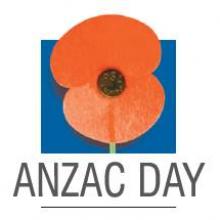 Elements  recorded yesterday included messages from the Rev Bruce Cavanagh and himself, and the Ode of Remembrance.
The national anthem would be broadcast, as well as the Last Post.
''We wanted to keep it local,'' said Mr Scott, who is also the RSA's Otago-Southland president.
''I will be listening in at 7am and standing at the end of my driveway and it's my dream to see other people doing the same. We've been locked up for the past four weeks and this is a good chance to get out of the house and reflect on what [the fallen] have done for us.''
The Gore effort will supplement the national drive to make sure Anzac Day does not get lost amid the restrictions on gatherings imposed in response to Covid-19.
A nationally broadcast ceremony will start at 6am and New Zealanders have been encouraged to pay their respects this year in various ways, such as taking part in a moment's silence, baking Anzac biscuits and creating window displays.
Dunedin RSA president Lox Kellas encouraged people to support the national campaign.
City of Dunedin Cadet Unit commander Captain Paul Booth said cadets would normally take part in parades, mingle with veterans and help raise money for Poppy Day.
Though they could not gather this year, he expected cadets would acknowledge the day in other ways.